Sales Representative ( 2 - 5 yrs)
MYRRA FMCG India Pvt. Ltd.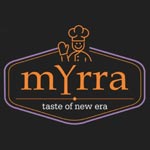 RS 1,00,000 To 5,00,000 p.a. North Delhi, South Delhi, Faridabad, Gurgaon, Delhi
Conduct market research to identify selling possibilities and evaluate customer needs Actively seek out new sales opportunities through cold calling, networking and social media Set up meetings with potential clients and listen to their wishes ...