Technical Sales Engineer ( 1 - 4 yrs)
Posted on 66 days ago
Lanya Chemical India Pvt. Ltd.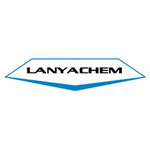 RS 2,50,000 To 8,00,000 p.a. Hyderabad, Ahmedabad, Bangalore, Mumbai, Bhubaneswar, Chennai, Kolkata, Bangalore Hyderabad Road
Roles & Responsibilities: • Develop new customers for the company • Maintain relationship with regular customers • Monthly business trip • Pending payment collection • Customer files preparation, including registration, M...
Apply Now
Key Skills : marketing,industrial sales,business development,communication skills,technical support,chemical sales,technical...