Company Secretary ( 1 - 7 yrs)
Uttar Bharat Hydro Power Pvt. Ltd.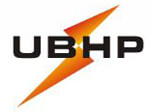 RS 4,00,000 To 6,50,000 p.a. Gurugram
Preparation of Agenda, Board Minutes, Shareholder Minutes, registers, and various returns under Companies Act, 2013 Making Amendment in MOA, AOA, Conversion of Company, change in the registered office and Directors. Filing of Return, intimation...