Field Sale Executive ( 0 - 1 yrs)
Posted on 20 days ago
ATemps Services Pvt. Ltd.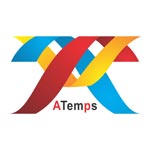 RS 1,25,000 To 3,00,000 p.a. Bhopal, Gwalior, Indore, Jabalpur, Bhubaneswar, Asansol, Darjeeling, Jalpaiguri, Kolkata
Few points to remember before sending CVs. 1. Candidate should have Interested in Sales. 2. Undergraduates are not at all allowed. 3. Required Minimum 7 to 9 months of Experience in Current Company. 4. Candidate must be residing /aware of...
Apply Now
Key Skills : Director Sales,Channel Sales Management,Field Sales Executive,sales representative