Trainee Software Developer Asp.net(dwarka, Delhi) ( 0 - 1 yrs)
Acetech Information Systems Pvt. Ltd.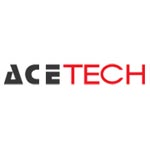 RS 90,000 To 2,00,000 p.a. West Delhi, Delhi
Must Be Very Good in C# (visual Studio),Asp.net, Along with Sql Server knowledge of Win-forms, Data Structures, Rdlc, Crystal Reports, Oops Concept(must) must Be Good in Programming. must Be Eager to Learn and Able to Work Under Pressure a...
Apply Now
Key Skills : asp.net software,sql server,asp.net developer,asp.net