Head - Mutual Funds for the Delhi,Mumbai,Pune,Kolkata,Ahmedabad,Lucknow & Jaipur ( 8 - 10 yrs)
Z2plus Placement & Security Agency Pvt. Ltd.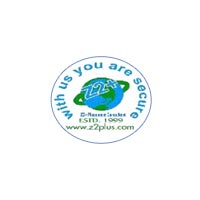 RS 12,00,000 To 20,00,000 p.a. Ahmedabad, Mumbai, Pune, Jaipur, Lucknow, Kolkata, Delhi
-The Head will be responsible for acquiring Preferred clients (HNI/Ultra HNI ). -Maintaining client relationships and generate AUM from preferred clients. -Advising HNI/Ultra HNI clients on their Investments and managing their overall financial ...