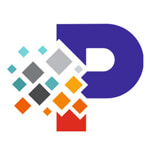 RS 2,00,000 To 7,00,000 p.a. Surat
Hiring for 5 Supervisor Jobs in Surat with minimum 1 Year Experience,Required Educational Qualification is : Diploma, Advanced/Higher Diploma, Professional Degree, Other Bachelor Degree, B.A, B.C.A, B.B.A, B.Ed, B.Tech/B.E, M.B.A/PGDM with Good knowl...
Apply Now
Key Skills : supervision,shuttering,foreman activities,staff development,retail store operations,loop checking,staff training,...