Maintenance Engineer ( 0 - 2 yrs)
Posted on 52 days ago
Innovic India Pvt. Ltd.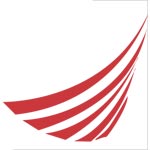 RS 1,25,000 To 2,25,000 p.a. Muzaffarpur, Patna, Chandigarh, Bhopal, Ludhiana, Chennai, Noida, Delhi
Candidate will be working with various process industries like (Cement, Power, Chemical, Plastic, Pharma, Oil & Gas, Steel, Paper etc) after getting trained on Automation tools on a self support basis. Qualification: Diploma/BE/B.Tech (Mechanical,...