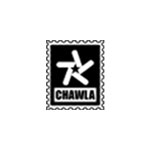 RS 1,75,000 To 12,00,000 p.a. Munger, Muzaffarpur, Patna, Purnia, Nalanda, Rohtas, Nawada
1. Developing constructive and cooperative working relationships with Clients and maintaining them over time. 2. Having the ability to maximize profitable volume growth, market share and client preference in the assigned market. 3. Conduct/Orga...
Apply Now
Key Skills : sales associate,sales assistant,sales,marketing executive,business development executive,sales executive,...