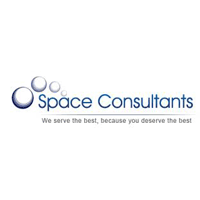 Contact - mandeep gupta, Gurgaon, Haryana
We at Space Consultants take care to supply only the best human talent to our clients. Handling recruitment processes, offering consultancy based solutions, enhancing HR processes are some of the services we render to our clients. In the eleven....
Services We Offer Recruitment Agency
Industries We Serve Engineering, Hospitality / Travel, Media / Dotcom / Entertainment, Consumer Products / Goods, FMCG / Food / Beverages, Banking ...
Major Locality Gurgaon, Bangalore, Mumbai, Delhi