Posted on 64 days ago
Tekki Web Solutions Pvt. Ltd.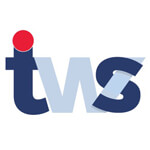 RS 1,25,000 To 3,00,000 p.a. Ludhiana, Dugri
Roles & Responsibilities of SEO Executive Conduct on-site and off-site SEO competitor analysis Help to contribute to the company blog and other external communications Keep up to date with the latest SEM technology, SEO updates, and industry...
Apply Now
Key Skills : Digital Marketing,SMO,Link Building,Keyword Analysis,Search Engine Optimization,SMM,SEO Analysis