RKV IT Solutions Pvt. Ltd.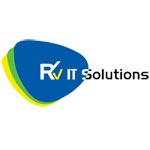 RS 1,00,000 To 1,75,000 p.a. Patna
The SEO Manager is responsible for coordinating and implementing SEO & SMO strategies for clients. The correct person will be goal oriented, possess exceptional attention to detail, and have outstanding interpersonal skills. This is a role that is in...
Apply Now
Key Skills : sem analyst,seo analyst,seo executive,ppc analyst,html,smo,link building,content writer,article writer,seo,...