SAFE AND STRONG BUSINESS CONSULTANTS PVT. LTD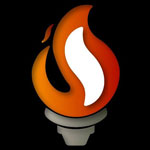 RS 4,25,000 To 6,50,000 p.a.
We are looking to hire a Deistic head who will be in charge of overseeing the promotion of our Business, To be a successful hire, you will need prior experience with creating marketing campaigning and services. In NBFC/BANKING Main responsibiliti...
Apply Now
Key Skills : District Head,Marketing Campaigns,Marketing Coordinator,SEO,Digital Marketing,Online Marketing