Showroom Sales Executive ( 0 - 6 yrs)
Thrivera Staffing Services Pvt. Ltd.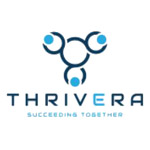 RS 1,50,000 To 2,25,000 p.a. Chennai, Chennasamudram, Dindigul, Erode, Around Chennai, Chennai Central Railway Station, Irumbuliyur, Chennai, Chennamanayakkanpatti
Provide accurate information (e.g. product features, pricing and after-sales services) Inform customers about discounts and special offers Stay up-to-date with new products/services CTC :15000 /+ incentives for fresher CTC:18000/+ incenti...