Software Developer ( 1 - 2 yrs)
MS Kaizen Infotech Pvt Ltd.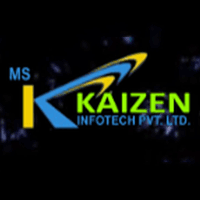 RS 1,25,000 To 1,75,000 p.a. Aurangabad, Bihar, Gaya, Muzaffarpur, Patna, Dhanbad, Kolkata
Company is working on various Technologies like:- • PHP Procedure for Selection:- - There will be 3 round of Interview Session for Candidates (Technical, Written and Hr). - Final result will be declared immediate next day. E...
Apply Now
Key Skills : PHP,Java,c,Android Developer,Website Developer