AutoCAD Designer (catia) ( 2 - 5 yrs)
Perfect Naukri & Management Pvt. Ltd.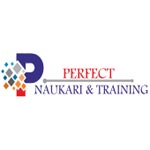 RS 1,50,000 To 3,00,000 p.a. Surat
In this Role, You have the Opportunity to Modify, Design, Develop and Maintain Mr, Ultra Sound, Cathlabs, Ct, and Realization of a Range of Products in such a Way that Future Products Options and Features Can Be Realized with Acceptable Effects for t...