Olympus Management Consultancy Services Pvt. Ltd.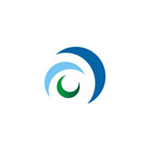 RS 1,75,000 To 2,25,000 p.a. Muzaffarpur, Baghpat, Bareilly, Bijnor, Meerut, Saharanpur, Dehradun, Haridwar, Roorkee, Rishikesh
Maintenance D.g. Set Auto Panel Board. knowledge Maintenance of all Three Phase Controlling Wiring System. repair Maintenance Inspects the Emergency Lighting System. knowledge of New D.g Set Installation. modification Manual Panel Board a...