Database Administrator for SQL ( 1 - 10 yrs)
Business Automation Indore Pvt.Ltd.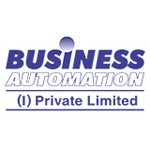 RS 3,00,000 To 4,00,000 p.a. Dewas, Indore
The Sql Server Dba Will Be Responsible for the Implementation, Configuration, Maintenance, and Performance of Critical Sql Server Rdbms Systems, to Ensure the Availability and Consistent Performance of Corporate Applications.