School Security Guard / Indore ( 0 - 15 yrs)
Immediate Safety & security Services Pvt. Ltd.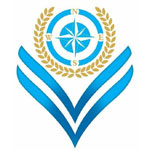 RS 1,00,000 To 1,75,000 p.a. Dewas, Indore, Khandwa, Khargone, Ujjain
Have to inspect the School from the security point of view. Be alert and responsive to any kind of vulnerable situation. Ensure proper security check-in and check-out of goods and people in the premises. Maintaining necessary documents of ...
Apply Now
Key Skills : Security Guard Activities,Watchguard,Security Management,Fire Protection,Surveillance,Patrol