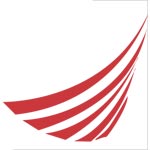 RS 1,25,000 To 1,50,000 p.a. Chapra, Muzaffarpur, Samastipur, Panipat, Sonipat, Ghaziabad, Gorakhpur, Noida, Delhi, Saran
Required 13 ITI Electrician for a Control Panel Company. Candidates should have Completed their ITI with minimum 50% marks. candidates will have to work on Control Panels of different Automation Products like PLC, SCADA, DCS, HMI, VFD, Instrumentatio...
Apply Now
Key Skills : iti electrician,iti fitter,iti,control panel,panel wiring,wiring,panel designing,autocad,plc,scada,dcs,hmi,vfd,...