Draftsman (Diploma architecture / Diploma civil/ ITI draftsman) ( 2 - 4 yrs)
Abighna IT and Services Pvt. Ltd.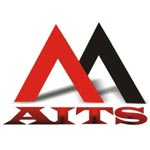 RS 2,00,000 To 3,00,000 p.a. Dhanbad, Hazaribagh, Jamshedpur, Ramgarh Cantonment, Ranchi
Good AutoCAD drafting speed, Good understanding of area calculations required for preparing submission/corporation drawings. Good understanding of submission drawings and building bylaws. Good documentation skills. Must have prepared many submiss...
Apply Now
Key Skills : good autocad drafting speed, ,draftsman,civil draftsman