Job Vacancy For Warehouse Logistics supply Chain Manager in Automobile Industry in KOLKATA,W.B. ( 10 - 13 yrs)
Digi Man Solutions Pvt. Ltd.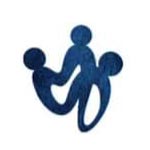 RS 4,25,000 To 4,75,000 p.a. Kolkata, Kolkata South
1) Manage supply chain operations, logistics & order management at plant. 2) Must have knowledge of National and International import/export legislation and must be able to effectively troubleshoot any issues that may arise in international fr...
Apply Now
Key Skills : manage supply chain operations,warehouse incharge,warehouse supervisor,inventory management,warehouse officer,...