(hr) Rs.80k Pm Part Time Full Time Work from Home 6 Data Entry & Handwriting Jobs ( 0 - 5 yrs)
Minanshika Softech Solution Pvt. Ltd.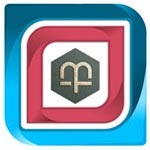 RS 1,50,000 To 6,00,000 p.a. Chandigarh, Panchkula, Porbandar, Rajkot, Vapi, Ambala, Bhiwani, Hisar, Karnal, Panipat, Kurukshetra
1 ) Medical Transcription Data Entry Operator this Project is Based On Medical Content Which is Given in Form of Image Files in Specified Software of Company. User Has to Install the Software in His/her Laptop or Desktop. Company Provides Licence ...
Apply Now
Key Skills : Operator,Computer Based Job,Freelance Content Writer,Back Office Computer Operator,BPO,HR