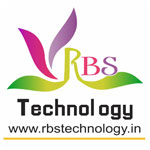 RS 1,25,000 To 3,00,000 p.a. Varanasi
RBS Technology Varanasi Works Only for Educational Institutions like School,College,Coaching Work On Smart Online Classes, School Management Software (erp), Mobile Application with Institute Name Published On Google Play Store and Student & Staff ...
Apply Now
Key Skills : photoshop,coreldraw,html5,css3,graphic designer,digital designer,creative designer,ux designers,ui designer,...