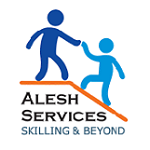 Welcome to Alesh Services
In the contemporary world organizational training has become indispensable for everyone. Training is treated as a mandatory agenda for any organizational thereby is no more confined to large business houses and is also no more treated as a mere dose of motivation and change.
In present times, training is seen as an essential catalyst that not only enables the organization to understand the psychology of their employees but also brings about changes in their behavior and attitude.

Amidst the routine of meeting the deadlines and rigorous work schedules people drift away for the process of learning. Learning is an unending process that plays a vital role in personal and professional growth. The idea is not just acquisition of knowledge but also skills and competencies that help individuals grow and thus perform more effectively. The importance is "how" a person thinks, works and communicates rather than "how much".

Training is all about effectively honing Skills of the employees and helps them nurture their skills and that is where, we here at Alesh Services, come into play.