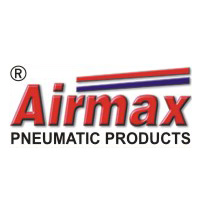 Wecome to Airmax & Aira Valves Automation
Wefontsare in the field of Pneumatic Products since 1992. We are the Leading Manufactures in India who Manufacture Pneumatic Cylinders, Pneumatic Valves and Roto Seal Coupling in Various sizes with Various Features. Also Manufacturer FRL Unit as per Client Requirement and Drawing.
The name Airmax Pneumatics Ltd. is synonymous with quality and dependability in the field of Pneumatic Valves, and holds a place of repute in the industry for its good business values and customer focus. We are the Leader manufactures in India who manufacture Pneumatic Cylinder in Stainless Steel Pipes with varies range such as 12mm to 500 mm bore and 15mm to 2000mm stroke.