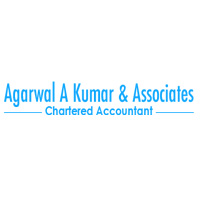 Welcome to Agarwal A Kumar & Associates
Agarwal A Kumar & Associates is a Chartered Accountants Firm. It has existence of more than 32 years with manpower of more than 45 persons and have offices at many places in India.
Company Mission & Vision is to provide only professional services and prepare in house managers in different fields.

Clientele : Power Sector, Education Sector, Health sector,
Infrastructure Development sector, Agriculture Sector, Environment and
Forest sector Etc. Etc.
Current Opening