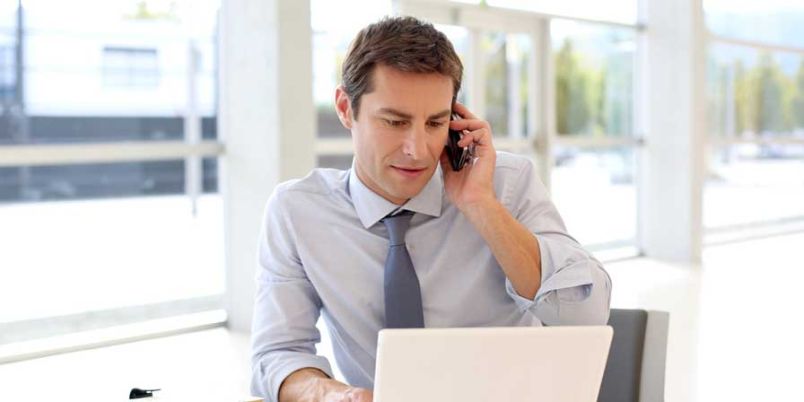 With the number of candidates increasing day by day, it becomes difficult for the recruiters to select candidates for campus interviews. Taking personal interviews is chaotic and a tedious task. To save time and fasten up the selection process, companies thought of shortlisting the candidates through different means like by:
Phone interviews
Online interviews
For those who don't know the importance of phone interviews and has no idea how to crack them. Here is a write up providing answers to all your queries regarding phone interviews.
What are phone interviews?
Phone interviews are considered as the first level of the interview process, candidates clearing it are called for the next level of personal interviews. A person hired by the company calls up the candidate and asks certain general questions.
Tips to crack a phone interview:
Here are some useful tips that will let you confidently clear the phone interview.
Your introduction should be direct and clear enough. You can have a small conversation with the interviewer before the main interview starts.
Ensure that your voice is clearly audible to the interviewer. Also, timely modulate your voice as it is the only way to show your expressions on the phone. Your interest in the job can only be communicated through the modulation of the voice.
Even though you are on the telephone you should always smile as it will be reflected in your talk.
Always keep the job details and your resume near you. Also, keep a piece of paper and a pen, you might need to note down something.
Candidates often feel that they have to dress up for a phone interview. You can, so as to get a feeling that you are in a face-to-face interview.
Always sit in a noiseless place away from all kinds of distractions.
If you have prior intimation of the details of the interview then prepare yourself a bit. Do you want to know how?

Garner complete information about the working of the company
Prepare a short introduction about yourself
Have your goals and the reason for your being interested in the given job profile
For some technical posts the interviewer might ask specific questions so be prepared. Always ensure that your voice should be crystal clear and your background free from noise. By following the above-mentioned tips you could easily clear a phone interview.