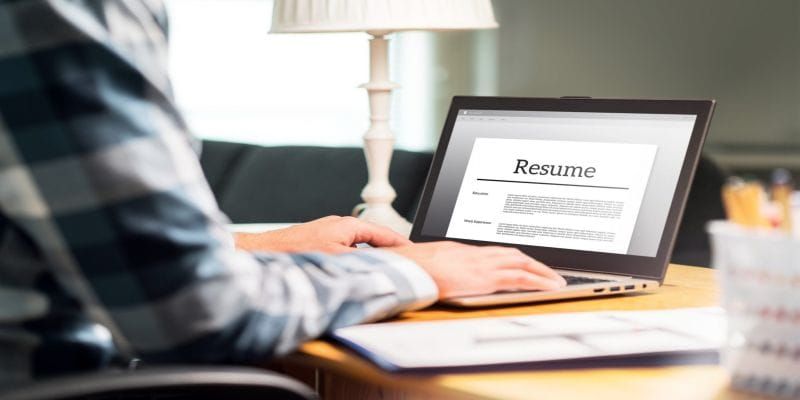 Finding a suitable job that fits all your criteria is something which has become very rare. Most number of the time you do not find a job that you do like or in other cases, it doesn't like you. For the latter not to happen you must update your resume for your curriculum vitae. Your resume or CV is one of the most important documents that contain almost every little detail about you that is required for you to track through your dream job.
It mostly contains details of you and your academic qualifications along with some additional qualifications which can prove out to be bonus points to your already shining resume. A common mistake that mostly haunts a lot of people is that if you aren't academically good your resume won't stand out amongst the lot.
It is an absolute myth that needs to be broken immediately. There are certain ways and techniques to achieve the perfect resume. Therefore resume writing is an important lesson that requires your attention to the utmost level. To help you track through your dream job with a perfect resume here are a few tips and tricks that are sure to work wonders to outshine your resume amongst the lot –
Short and simple
Most people believe that having a long and huge resume generally indicates having more qualifications in comparison to others. But what did you forget to keep track of is that as an employer it becomes really hard to read through all those pages at the time of selecting a candidate? Keeping your resume short and simple is the easiest way to grab the attention of the employer at the right moment. It would indicate that you value the employer's time and therefore do not want to over exaggerate your qualifications. A resume isn't a place to brag about your qualifications but to mention whether you have proper skills in that specific field of work.
No room for errors
An easy and quick trick that will help you have a resume that will outshine others is to make it as flawless as possible. By flawless it generally means having a resume without mistakes like spelling mistakes or even grammatical errors. For most cases with the employer read your resume it reflects more about your personality and character and therefore having a spelling typo or even a grammatical error can speak volumes about you. It generally means recklessness in characteristics and therefore can often be the cause of rejection. Therefore having a clear and error-free resume is always a treat for everyone.
Personal pronouns
As much as it gives you immense pride to showcase and brag about a lot of things you've done throughout your life it can be a little problematic to mention the term 'I' on 'my' constantly in your resume. Most people tend to use personal first-person pronouns in the resume which often grabs all the attention in a negative way of the employer. Understandably, the resume belongs to you and it is you who have achieved all those accomplishments, therefore it is not needed to constantly mention first-person personal pronouns throughout your resume. So to have a better Resume Writing experience you would require to completely saying no to such pronouns.
These are a few absolutely important and essential tricks that once kept in mind can help you achieve a better resume writing experience and aim for you to crack through your dream job without having to worry much about how your resume appears to be.