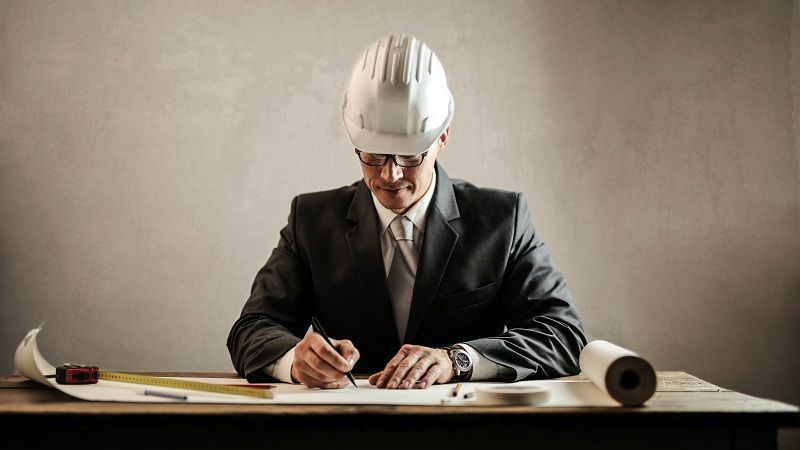 With the onset of 2019, the graph of placement opportunities in the civil engineering industry has seen a constant elevation. Different opportunities are on the line with the roll call for fresher candidates, as well as professionals, who see themselves at a designation in the civil engineering sector. Basically, civil engineering is the branch of engineering that deals in balancing the physical and natural environment and transforming the world into a more civilized society. In other words, it is the branch where professionals design, construct, and maintain civil structures and infrastructures like buildings, roads, canals, dams, bridges, etc. Many job portals, including PlacementIndia.com, display numerous vacant positions in the civil engineering branch posted by different companies all over India. Keep on reading as a lot more is revealed in this blog about your dream job.
Who Can Apply?
Yes, this is the foremost question everyone puts up. But honestly, there's no rocket science for answering this question. All fresher candidates who have graduated in civil engineering and hold a diploma or degree in the same course can apply for the job. Aspirants who are looking for updates for the civil engineering jobs 2019 can apply for different government undertaking sectors. That's indeed beneficial for the ones who dream of a sarkari naukri for a stable future and a luxurious life.
The Criteria For Applying
It doesn't matter whether you are a fresher candidate or an experienced professional, the recruitment criterion is the same for all those who wish to apply for a job in any branch of civil engineering. Here's a look at the criterion:
PCM (Physics, Chemistry, and Mathematics) is mandatory in senior secondary (12th) for taking admission to civil engineering.
Clearing the entrance exams like IIT-JEE, AIEEE, and BISAT. The ones willing to pursue M.Tech require clearing GATE.
Diploma for the post of a junior engineer is a must after intermediate.
GATE: The Doorway To Civil Engineering
GATE or Graduation Aptitude Test in Engineering has become an essential requirement for all civil engineers who wish to grab a job opportunity in the central/state government jobs. It is conducted jointly by the Indian Institute of Sciences (IIS) and Indian Institute of Technology (IIT). It is an all India entrance test for all civil engineering under graduates. Not only this, but they also get a good scope of grabbing job opportunities in the Indian railways through GATE. The railway recruitment board or RRB conducts civil engineering exam for various designations in the prestigious Indian Railways. One can apply for posts like senior section officer, junior engineer, resident engineer, assistant engineer, etc., indulged in works and departments like P.way, works, bridge, drawing design estimation and research. Apart from that, one can also appear for the UPSC Engineering services exam for Indian Railways Service of Engineers (IRSE) to get a job in Group-A as an engineer.
They're Hiring
If you're all set to make a future in the civil engineering industry, just shoot your resumes to the following companies as they are on the hunt for the right talent:
Hindustan Construction Company
L&T
DLF
TATA Projects
Shapoorji Pallonji & Company
Punj Lloyd
Ayas Shilpa
Skyline Builders
This is just a small list. More companies are also engaged in recruiting the best talent in civil engineering through college placement. On the other hand, several companies recruit candidates on the basis of GATE. Here's a list comprising some names of the companies that recruit through GATE:
Coal India Limited
National Thermal Power Corporation
Oil & Gas Corporation Limited
Hindustan Petroleum Corporation Limited
Steel Authority of India Limited
Delhi Metro Rail Corporation
Delhi Development Authority
Final Words…
To define future prospects for civil engineering graduates in the country, you can expect a bundle of lucrative opportunities for civil engineers in different sectors like construction, energy, and power. Once an individual qualifies as a civil engineer, he/she should join an organization that will help to stay updated about the industry and build a strong network. In a nutshell, civil engineering can be a good career choice with the advantage of grabbing a job opportunity in the government sector as well.