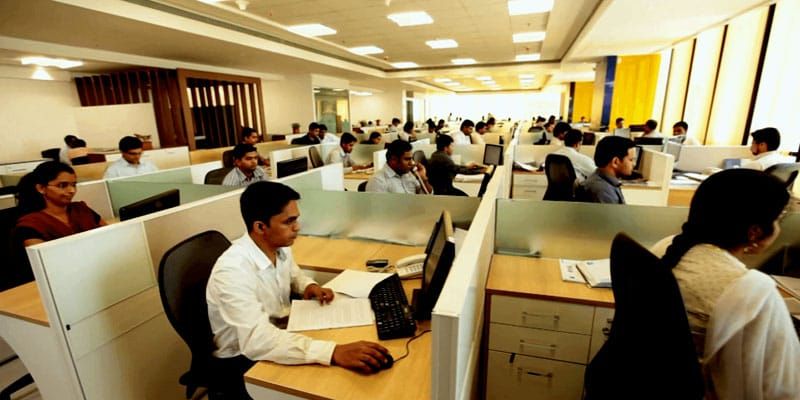 Gurugram, formerly knowing as Gurgaon is fondly called Millennium City and rightly so because this is one of the fastest growing metropolises. Its growth and speed of development has dragged it out of the shadow of India's capital and established it as one of the most favorite destinations to get a job and happening lifestyle.
Gurgaon has become mecca for millions of graduates who are passing out every year from different streams. Graduates of Delhi/NCR and other states of India consider Gurugram as one pf the most favorable locations to get a job with good salary package.
Gurugram is a booming job hub where a lot of MNCs have their operational offices. Moreover with hugest number of BPOs, leading IT companies and industries, Gurugram is a place to find dream job. It would be no exaggeration if we say that, Gurugram is the city that offering bundle of job opportunities for candidates belonging to various sectors, profiles and with varied skills and experience. Almost all the big brands of India have their office at Gurugram. You can also see offices of many international brands in Gurugram.
Gurgaon is also popular as the city of industries. With a large number of infrastructure development bodies, automobile manufacturing companies and some of the leading production houses, jobs in Gurgaon are available for job seekers with different profiles.
The tech parks and IT parks in Gurugram are offering lucrative career opportunities for IT professionals and B.tech graduates. Candidates from various parts of India know that they can get best IT jobs in Gurgaon.
For media professionals and job seekers of journalism field, Gurugram offers opportunity to work with leading media companies. There are many companies in Gurugram that offer jobs in writing/editing and other fields of media.
How to find a job in Gurugram in less than a month?
Gurugram offers versatile employment options for job seekers with different profiles however if you want to quickly get a job in Gurgaon, you can follow below mentioned tips.
Browse leading placement portals and register yourself there. As a user of these portals you can check the category page for Jobs in Gurgaon.
Get insights on how to update your CV and how to prepare basic interview question by reading placement blogs.
Try to find our list of best recruitment agency in Gurgaon. You can also find them on job portals. These Gurgaon recruitment agencies can greatly help you in finding a job faster.
You can also apply against the vacancies posted by companies on leading job portals. These portals publish daily job vacancies in Gurugram and other cities.
There are some companies that help candidates to build a professional network and get recommendation for the latest job vacancies.
Social Media can also help you to get a jobs in Delhi NCR. Use your facebook/twitter account to join forums and groups that are dedicated to find a job In Gurgaon.
Professional social networking sites like LinkedIn, helps a lot in getting a job in preferred locations. These sites help you to connect with though leaders and top management professionals who can play an instrumental role in your job search in Gurgaon.
Everyone who aspire to get a flourishing career should definitely try luck in the millennium city. To get desired job in Gurgaon in short time, do contact a Job Consultancy which will help you to reach best companies and job offers in your field as well get the best updates for cv and interview cracking techniques.