7 Channels Recruitment Agencies Use To Source Candidates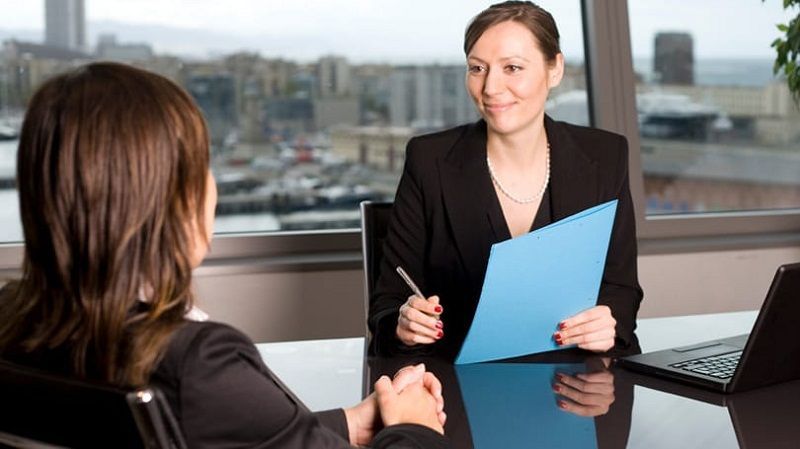 While companies go to recruitment agencies for any of their talent acquisition requirement, here, we are going to learn where recruitment agencies go to find such strong and perfect candidates.
Although various technologies, resume scanners, AI-based automated candidate sourcing etc., have transformed many employers into independent recruiters, the sourced talent, highly screened candidates, and perfectly matching profiles offered by recruitment agencies still reign strong. In fact, a study by Lever even states that around 24-33% of the total hires made by leading companies are the candidates sourced by recruitment agencies. Seeing the strong position of recruitment agencies in the talent acquisition process, the question is how and from what means do these recruitment agencies source candidates to fulfill any size of manpower requirement for any position. If you are also wondering the same thing, here are the 7 channels recruitment agencies use to source candidates.

In this data-powered world, recruitment agencies pile up the data of each and every candidate that approach them during their job hunt. They not only store the resumes of the candidates but also ask for the candidates' email address, contact information etc., so that they can get in touch in case the resume is erased from their database. This resume database enables them to find the matching candidate whenever a client or company hand them the responsibility of finding candidates. Majority of the resumes in this resume database are of the candidates with whom the recruitment agency has already interacted. So, screening them and hiring the best from among them becomes quicker and more efficient.

Applicant Tracking Systems
Majority of recruitment and placement agencies in Pune, Mumbai, Delhi, or any other city trust the applicant tracking systems (ATS) for sourcing candidates. Many placement portals like PlacementIndia.Com etc., offer their applicant tracking systems that enable the recruiters to parse resumes and store them for a long time. These ATSs instantly show resumes and information of candidates from different channels by simply running a keyword search. They can even filter the candidates based on their profile, experience, qualification, etc., using the various filter options available in most of the Applicant Tracking Systems or ATS.

Social media sites have become the latest channels where recruitment agencies turn to for sourcing candidates for any job opening. And by social networking site for recruitment, we are not just limiting to LinkedIn. Although LinkedIn is the most powerful recruitment tool used by agencies nowadays, the other popular social networking sites like Facebook, Twitter, Pinterest, Instagram, etc., are also becoming the go-to sites for posting job vacancies and getting apt candidates. These channels help them target the passive candidates and connect with them through a simpler and free-of-cost means.

One of the most commonly used channel by the top job consultancy in Delhi NCR, Bangalore, Mumbai, and other Indian cities are job boards. These are the online platforms where majority of job seekers can be found. Recruitment agencies can pay a small fee to post their job openings here and source the best talent in return. Moreover, there are various niche job boards that focus on particular industries like banking, finance, television, advertising, journalism, etc. Apart from that, there are also many niche job boards for interns, fresher, etc. These channels make for great platform to source right candidates.

Online Job Seeker Communities
There are a number of job seeker communities in the virtual world where candidates post their resumes to find employment. Majority of the recruitment agencies are a part of these online job seeker communities to find the best match for their job openings. There are many talent communities as well where one can find the best talent in the industry for the various positions. Job seekers join these communities to stay connected with other recruiters, candidates, employers, and leaders in their niche. Recruiters leverage this opportunity to connect with the right candidate by posting their job vacancy.

Another means of sourcing candidates for their client companies is via employee or personal referrals. Most of the recruiters know people who know other people looking for jobs. Similarly, job seekers also turn towards their network when it comes to finding the perfect job. This creates a web of network where recruiters can connect with the applicable and suitable job seeker via referrals. In addition to that, this networking enables them to find strong and reliable candidates as they are already referenced by someone they know and can trust.

Keeping aside the advanced technological tools used in recruitment, other ways like in-person meets at job fairs, seminars, conferences, and other networking events are considered the best ways to get in touch with the best talent in the industry. Recruitment agencies make sure not to miss any such event to have face-to-face meeting and interaction with the candidates. These meetings enable them to know the candidates better and screen them on the spot. Once they've met the candidates at such events, a follow-up call or email helps them stay in touch. This, in turn, enriches their talent pool and helps them fill in any job vacancy in short time.
Whether it is through the means of latest technologies like applicant tracking systems and social networking tools or through face to face interactions at networking events, the recruitment agencies leave no stone unturned to bring together the best talent pool. This database of candidates, resumes, and applications along with the various recruitment portals and communities enable the recruitment agencies to fulfill their candidate requirement.