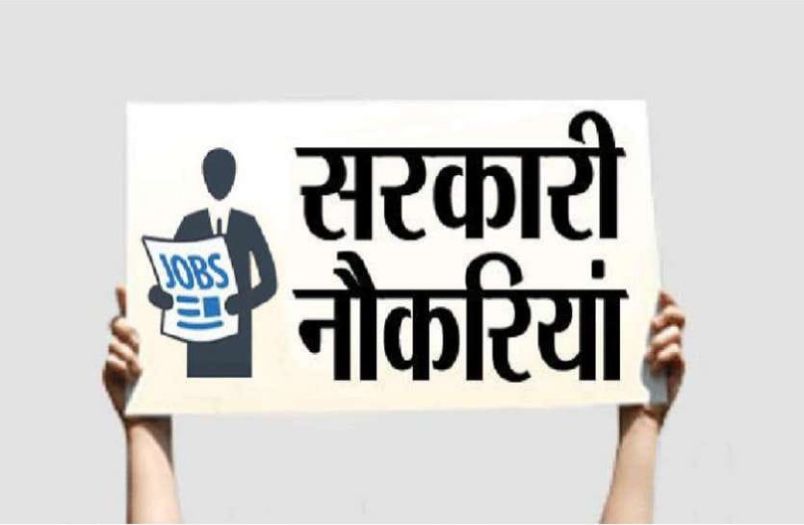 Treatment in government hospitals- no ways, enrolling the child in a government-aided school- not a choice, traveling in government transit- nope, they're crowded. So what about a government job? Oh yes, people adore it.
Admit it or not, but people in India still aspire to work for a government organization. A government job in any sector, whether in the railways, police department, Municipal Corporation or any other, has its own rewards in different ways. Various statistics and reports depict the growth of inclination of millennials, from the rural & urban areas alike, towards a sarkari naukri in recent years. Keeping aside some minute hitches, a government job in India is lavishing and proffers utmost comfort to an employee in several ways. So, if you are an individual who is willing to serve the government (getting pampered) and contribute in the development of the nation, you must go through this write-up that will brief you about some major benefits of being a sarkari babu.
Why You Should Choose A Government Job?
Do you really want an answer to it! There're endless reasons that pillar your peer suggestions and parents' advice to choose a government job. The prime reason is that there are endless opportunities for grabbing a sarkari naukri in India. Once an individual becomes eligible for the entrance exam, he/she can easily appear for the same. Post-clearance of the exam and announcement of results, all procedures are carried and a candidate is placed. What benefits a government employee enjoys, let's find out.
Every individual working in the government sector is assured of job security. Unlike private companies, where retrenchment is high, a government employee's designation remains intact for years. Once you become a sarkari babu, your job is secured. However, one has to be goal-oriented and updated with the new working system to keep the job secure at any designation.
Every month, the salary of a government employee is credited to the bank account on time. Whether the milk is spilled on streets, the recession period is going on or there's inflation in the price of edibles, it doesn't affect government employees. Moreover, being a well-organized sector, the government sector collects PF from every employee. Interest on same is generated annually. On the other hand, the private sector prefers retrenchment during recession and may not offer the PF to its employees. Government job also promises annual increment and promotion to all employees. In the private sector, at times, there are certain situations that cause a delay in annual increment or it is skipped due to other reasons.
One of the biggest reliefs job professionals seek is limited working hours. Unlike private sectors, where working hours are flexible, a government job has its standard working hours. Though overtime is paid alike in a private and government sectors, the work stress is much lighter in a government job. Even if the workload is high in a sarkari naukri, the officials have an adequate time frame to deliver it.
The employees who relocate frequently on the basis of their job are facilitated with a provision of the housing facility. Government employees are provided the best housing facilities as per the department they work for & designation. Government quarters are usually provided in close proximity to the workplace with 24x7 security. Most of the quarters are furnished and equipped with basic amenities that make the stay comfortable. On the other hand, private jobs do not offer such facilities.
A government employee becomes eligible for pension right from day one of his/her jobs. It is a lifelong benefit that continues after retirement. Every month, a fixed amount is transferred into the account of the employee. Apart from this, an employee's spouse or family enlisted as nominee remains eligible for the pension even after the employee's demise.
What else can be the greatest stress buster than a long vacation with family or friends? In a sarkari naukri, employees receive multiple holidays and annual LTCs from the company. Interestingly, the travel expenses like making a reservation for hotels or paying for the entire holiday package is done by the company. In a private sector, employees require slogging and grinding themselves to manage the work & projects prior to the deadline. This assures them of no work-related phone calls or emails while they're holidaying.
Access To Better Medical Facilities
No government organization wants its workforce to fall ill frequently. Therefore, in order to assure the best health of employees, a concession is provided to government employees. Regular medical checkups for all employees and their families are conducted by the organization. Moreover, all employees are facilitated with a concession card. It comprises details of the employee and his/her family. In the case of exigency, all expenses are handled by the authorities.
Signing Off…
After scrolling past these benefits offered by government jobs, it is inevitable for anyone who wants a secured and promising professional life. The reasons listed above are major highlights that are making the Indian youth inclined towards government jobs. Being a sarkari babu is not about the luxuries, but it is about reshaping the existing mold of a working system. The youth of India is changing and wants their nation to excel in every field. Thus, they are strengthening the government sectors with new ideas and concepts.