Is Work From Home The New Normal?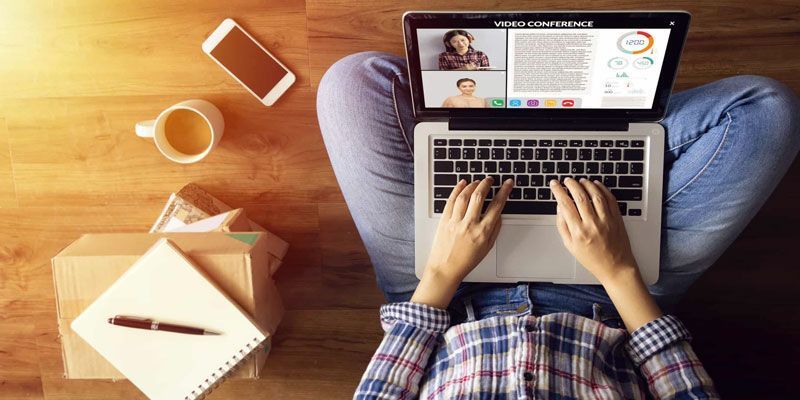 The novel Coronavirus has changed everything overnight for everyone, the lockdown was enforced by the government and social distancing practise as the crucial WHO guideline became the new norm to be followed by everyone to lead a safe life. The coronavirus disease (Covid-19) pandemic has left an abiding impact on a major part of the society and their lives for better or even worse too. Apart from getting vaccinated, there is no cure for this virus, all we can do is follow the norm of social distancing. The coronavirus disease (Covid-19) pandemic has left an abiding impact on a major part of the society and their lives for better or even worse too.
However, what has most been effected in this past year and a half is how corporate offices and workplaces operate, and maybe a bit about the nature of work itself. This pandemic situation is upending work for everyone all across the world. In order to stop the spread of the virus at the offices, more and more organizations are shifting to work from home as a fundamental step to continue their day-to-day operations. With remote work being the utmost norm in this day and age, much has been discussed how work from home is the "new normal" for everyone and how it has affected an employee's productivity and output. It is surely one of the biggest changes people have witnessed till now.
Who benefits from the remote working initiative?
The answer is definitely not so difficult to arrive at. White-collar Workers, specifically the category of high-income in their 30s and 40s, have been more pleased than any other group to work from home. The most likely prompt winners of the remote-work culture are those who have accepted the need of the hour and are already winning in an economic sense.
The Revolution of Remote working has offered an excellent opportunity for organisations to substantially modify the way of their working style and reap the benefits over the long term. Some of the benefits for employers and employees are as follows :-

Less office space
Less commuting
Fewer business trips
Shorter breaks
Better Focus for employees
Easy practice for social distancing
The overall market feedback demonstrates that remote workers are less likely to take sick leaves. This can also result in a positive impact on the remuneration system of companies and provide insights into Human Resource opportunities. Remote working on a larger scale also offers companies the flexibility and ability to deal with uncertain events in the future, such as the COVID-19 crisis.
It is no big surprise that extremely cost-effective companies are willing to consider a permanent switch to remote work. These companies are not only afraid of the risk by opening their offices but also understand the responsibility towards the society for preventing this contagious virus. Giant Tech companies such as Google and Facebook are mulling an amalgam of working weeks for specified categories of their employees on permanent work-from-home.
Companies across the globe have no other option than offering flexible working conditions and honestly there is nothing abnormal about this. Most things such as meetings, follow ups, daily tasks, team building can be managed easily via working from home only for certain industries especially IT sector. Working from home is not a new concept but eventually became the new normal for everyone. Government organisations who have never appreciated the concept of remote working, have also accepted and embraced this revolution for saving millions of jobs in India.
Remote working is practically not possible for those who are performing arts or in the business of manufacturing, hospitality etc. Therefore, some of the businesses are still going with the traditional style of working but following the guidelines of WHO is still mandatory for them to operate properly.
Demand for digital tools
Due to the culture of remote working, the need for proper management of the workforce is the most crucial thing to be looked after by many companies. Hence, companies should start investing diligently on digital tools for protecting data, improving data cyber security, better communication and digital infrastructure. With the help of this investment, companies can ensure a smooth job search process for the candidates and make work from home a successful alternative for everyone.
Finally, in conclusion remote working can give a renewed boost to workers by improving their productivity as it has totally removed the need to commute to their workplaces which results in more savings in terms of money as well as time.