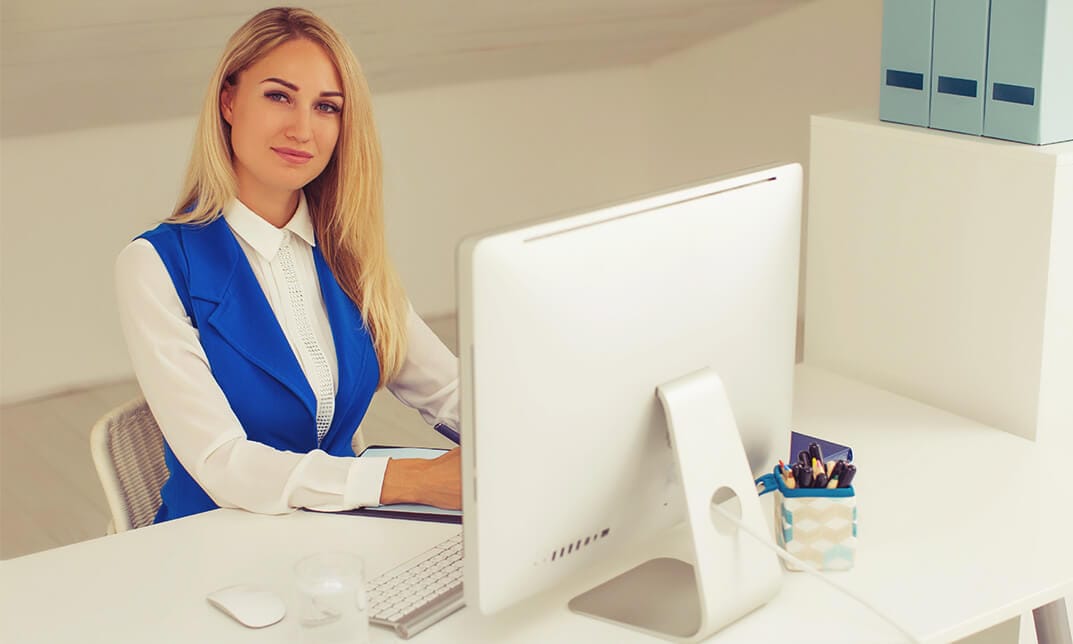 The first face with whom an individual greets for any meeting, whether an interview, a hotel booking, or any other business meeting, is none other than a receptionist. Working at the turf level, a receptionist is one of the key elements in every organization. Being a receptionist isn't restrained to attending visitors, answering calls, and connecting the same to further departments, but there's a lot more. Receptionists are 'ambassadors of the company'. Their body language & personality are passable for giving a rough first-hand impression of the company/organization. In the current scenario, the youth is getting inclined towards growing opportunities for receptionist jobs. It is burgeoning at pace and proffers utmost satisfaction to people. However, making it as a profession is challenging. Prior to making it as a full-time profession, give a quick read to some useful tips that will surely assist in carving you out as a perfect receptionist.
1. Strong Communication Skills
A wise scholar once said that good communication is the bridge between confusion & clarity. No doubts that he was absolutely right. When an individual is aplomb and has strong communication skills, he/she can easily express himself/herself adeptly. Not only this, but it makes it facile to handle basic client service problems like forwarding a message to an official in case a caller leaves a message for a particular person. And, when in dilemma, re-confirm with the caller about details and the message.
2. A Pleasing Personality
As mentioned previously that receptionists are ambassadors of the company, it becomes essential for a receptionist to have a charming personality. Now, this doesn't mean that male receptionists should be hunks with six packs and female receptionists should have bagged Miss Universe accolade in the past. Having a pleasing persona refers to being sharply dressed and greeting everyone with the same warmth. Imagine a receptionist of an MNC reporting on the job in tattered denim. You can't imagine. Thus, being elegant is an essential quality.
3. Technical Prowess & Multitasking
In the current scenario, familiarity with basic software like Excel and other desktop publishing tools can be an asset for a candidate who has applied for the designation of a receptionist. Since this designation keeps the individual busy round the clock, he/she should be a multi-tasker. The proficiency of juggling between different tasks is what a company seeks while hiring a candidate as a receptionist.
4. Probity
Calmness and politeness are key traits for the receptionist of a company. A receptionist should love ringing the phone and keep a pleasant tone while answering the call & redirecting it to the concerned person. In case the concerned person isn't available, it the receptionist's call to request the caller for leaving a message for the person. If you're determined for a receptionist job, make sure that general pleasantries become an inextricable part of your professional life.
5. Being Sociable
Let's spill some more beans. Receptionists are highly sociable individuals aka extroverts in a company as they require interacting with numerous people throughout the day. Now, this doesn't mean that introverts cannot land into this profession. Receptionist jobs are also for introverts and to be a perfect receptionist, introverts should recharge their inner energy levels by taking breaks.
Final Words…
And you just scrolled past some major traits and qualities for becoming the perfect receptionist. Right from jotting notes & messages to answering & transferring calls, a receptionist carries multiple job responsibilities. You can carve yourself as a great receptionist by absorbing these qualities for nailing your desired receptionist job anywhere in the country.