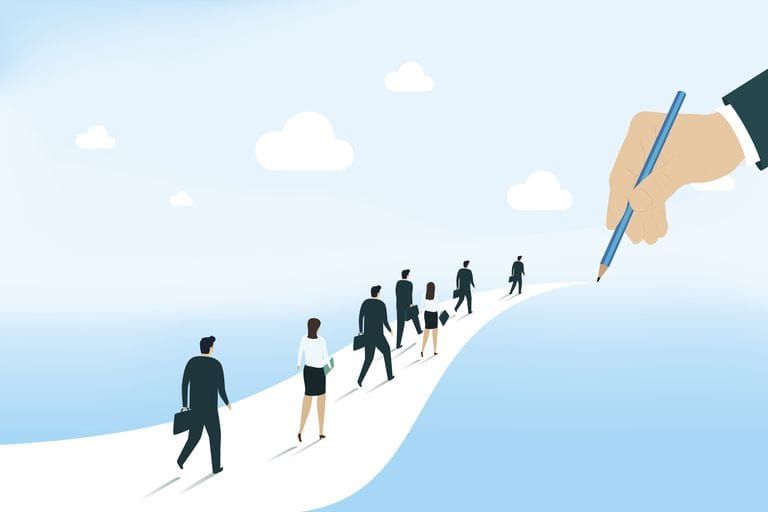 "Get through with you graduation child. After you're a graduate, companies will welcome you and everything will fall back into place."
These words sound so good and promising. However, believing them would be like building castles in the air. A look around and we can see hundreds of graduates who are still searching for a launch pad to introduce themselves into their professional lives. Once a student is officially a graduate and ready to face the 'real world', the prime thought that knocks the brain is 'what now'? The period between being a graduate but not yet a professional is indeed crucial. It is the time when an individual can shape up the professional life. Finding the right profession, no doubts, is a hard job. However, you can make yourself struggle less by setting up goals and consulting professional career consultants.
Tips For Graduates For Choosing An Apt Career Line
There are numerous things that run across the minds of graduates who are all set to take their initial step towards professional life. Here, we are listing some major steps that will usher through the right career line.
1. Self-assessment & Introspection
Prior to selecting the optimal career line, it becomes essential for graduates to introspect themselves. Figuring out those things that make you tick is important for making an apt choice. The experiences shared by former alumni and one's own experiences provide a fair idea of what evokes the spark of interest in you. Analyzing soft skills, interests, and values by taking up aptitude tests bear fruits for graduates in selecting an ideal profession. Consulting professional educational consultants also open the doorway towards a suitable line of a profession in the near future for graduates.
2. Conducting Thorough Research
Assiduity has no substitute when it is about making up with professional life. A graduate should conduct industry-specific research on the line of profession and what all needs to be done to get into that specific domain. Many graduates seek the guidance of professional career counselors and gather information from different online resources scattered all over the internet. When the research is strong, it repays by enriching the person with the turf-level knowledge of a specific industry in which he/she aspires to build the future.
3. Building A Resume & Facing Interviews
Creating a resume is the prime step for introducing yourself into the corporate world. For building an impressive resume that catches the interest of employers, you can take professional assistance of placement agencies that proffer resume development services. Now, comes the part where you've to face interviews. Interviews can be daunting but candidates should calm their nerves down. One can nail the interview by facing the questions with a cool mind. One should always gather some knowledge about the company & its services. This will surely boost your confidence.
4. Gaining Experience
In order to be a professional in the corporate world, an individual needs to "dwell" in it. Internship programs are substantial options to gain the relevant skills of your specific field. The experience one gains during the internship period pave a smooth path for a future profession. Therefore, being an intern is an appreciable option for gaining industry-based knowledge without committing to it for a prolonged time.
Final Words…
There's a saying that if there's no struggle, there's no progress. In order to grow, a person needs to struggle. However, by doing the smart work from personal end, anyone can make his or her struggle less. Analyzing their soft skills, interests, and introspecting themselves can help them find a job that is made for them.