Coronavirus lockdown : Make a Resume that Stands Out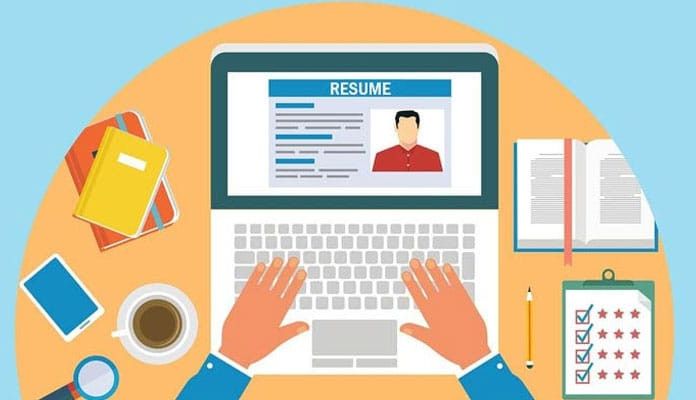 When you are applying for various jobs online, a lot of things are taken into consideration when your application is scrutinized. The skills stated, your overall personality, experience, and outlook of your resume are some of the things are can land you in an interview call. Thanks to the internet, today, any job search can be done online. Many job placement websites have a huge database of companies that are big and small from various sectors. There are different levels of positions that can be found on these portals.
The market is very competitive and hence, it has become necessary that you upload a resume that stands out and get into an interview call. To ensure this, there are some ways in which you can make your resume stand out.
Create the Resume According to the Job :
Every job application is specific to a position and requirement. Hence, they expect that your resume is specific to the position. Not every employer will look at a generic resume. This is why while applying for a particular job role, your resume should be tailored accordingly. It should be related to your experience and qualification in the field or role that they are looking for candidates for.
Even though you may consider this as time-consuming, it is necessary to modify your resume to get the employer's attention. To do so, the job profile of the company can be helpful. However, you also have to keep in mind the skills that you include the skills that you have in the field and other skills that can help the company.
Use Appropriate Keywords while Applying :
When you are applying to big companies, the chances of your resume being read is very less. To ensure that the employer is considering or going through your resume, make sure you are choosing the right keywords. When a company receives hundreds of applications, they choose to go through the applications by doing a keyword search. This way they can go through the resumes that are relevant to their vacancies.
Include your Basic Skills in the Resume :
A resume is incomplete without mentioning your skills. Hence, ensure that you are including your skills in your resume. You may be a multi-talented person or may have many skills. However, you should mention only the skills that are relevant to the job role. The employer is more interested in the skills of a person that is relevant to the position in his or her company. Hence, ensure that you choose to include your skills accordingly.
For example, if you are applying for a Sales Jobs, then mention the skills that can help the company in increasing its sales. Try to impress the employer with your success in your present or previous company.
Choose a Header to Highlight your Resume :
Headers are one of the best ways to grab the attention of an employer. Hence, when you create your resume, ensure that you also include a header. This could have your name, contact details, and the position you are applying for. This will help the employer to look at your resume and also schedule an interview if you qualify. This also helps in making your resume look polished.
Submit a Cover Letter with your Resume :
While applying for a job, make sure that you create a cover letter that you can send with your resume. The cover letter is a brief of your skills and a way to create a good impression on the employer of the company that you are applying in.