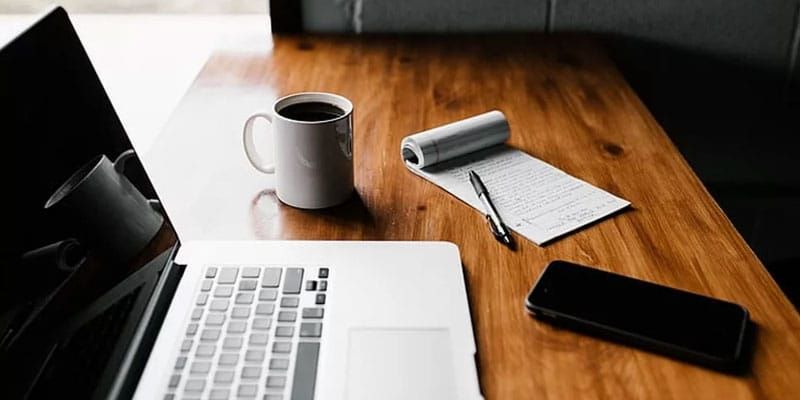 Nowadays almost every company employee is forced to do work from home. Actually there are no other options left. Due to the outbreak of COVID -19, various government and non-government companies have asked their employees to do so for continuing company business. And, with the continued country lockdown, this is going to be many more days from now. But the transition is not so simple at all, rather it is challenging enough for those who is using this way of serving job for the first time. You may face the challenge to achieve three things – 1) production, 2) communication and 3) motivation.
Though it's almost 1 month now that you are working from home and you have modified your usual way of working pattern. But if still you are struggling to perform your job smoothly, this blog is for you. Read this blog till its end to understand how you can perform staying productive, motivated and communicate with your team members in an effective way.
How to stay productive?
Working from home has its own pros and cons. There are lots of distractions at home from family, pets, society members and internet can easily drag your attention from work. The following tips will help you to avoid distractions and boost productivity.
Dress well for work - Don't start your day in the night clothes. Rolling out of a bed and starting working with the laptop can be a temptation for a day but for a long run, it is not going to work out. To boost activity, get up from the bed, do workout, eat, dress from work and sit to work. It is also helpful for unpredicted video meetings.
Work according to a schedule - Separate your working hours and personal hours. If you can work according to the regular office hours it is best for your team. Make a regular schedule for everyday working like reviewing tasks, providing key updates to achieve the goal, etc.
Get a separate workspace - If possible, make a separate space for 'office' at your home. This will help in making up your mind for doing office work and to increase productivity. Let everyone surrounding you know that you are off-limits. This helps in video meetings too.
Be aware of burnt-out - The fusion of 'work' and 'home' can lead to a lot of stress in mind. So, be clear in your mind every day that how much you need to work to reach your daily goals. Don't forget to take short breaks like munching on snacks, taking a 5 minute walk, etc. to avoid work stress.
How to communicate with your teammates from home?
In work from home scenario, communicating with your office employee in-person is not possible. Hence, building a good rapport through a small chat (online or over phone) is tough as you are unable to transform your speech by seeing their facial expression or body language. So, for making healthy communications with your colleagues keep these things in mind –
Schedule small meetings daily or weekly - Talk to your whole team daily or make a weekly meeting to discuss what you have done collectively, fight miscommunication and hold the team spirit up. This will encourage everyone to contribute for the company.
Make online chat your main office - Stay connected through online chat all through the working hours to discuss on work-related topics. This helps in communicating around the entire team about the progress of work.
Fight miscommunication - Doing work from home can lead to miscommunications with your team mates as you cannot see their facial expressions while stating something. So, in this scenario, an email can be misunderstood any moment. In case of any doubt, talk to them.
Hold the team spirit - When you are working from home, creating spaces to interact your colleagues frequently is more important sometimes. Just avoid 'loneliness' in work and execute happy working hours.
I hope this article has helped you a lot in understanding how you should plan and execute the structure of 'work from home' productively and in a healthy way. All the best!