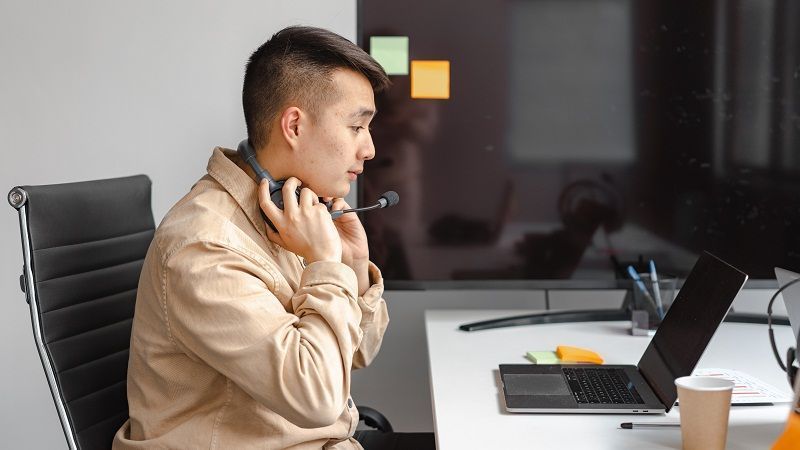 A Computer Operator is a person who oversees running computer operations and looks after whether the hardware and computer systems are running in good order. Their duties include inserting commands into computer terminals, maintaining work order schedules, installing software and its updates, performing & maintaining routine along with a lot of other tasks. Different industries and organizations like the IT sector, the health sector, government agencies, etc. offer jobs to computer operators. They typically perform their duties from a server room or data center.
Job Roles And Responsibilities Of A Computer Operator
1. The first and foremost role of a computer operator is to provide data by operating a computer.
2. By studying the production schedule, a computer operator determines the sequence of operations.
3. By installing software on the computer, he/she prepares equipment for operations.
4. Brings appropriate changes to the documentation if required.
5. Monitors, controls, and manipulates daily system jobs.
6. Enter commands and thus start operations
7. Monitor errors and stoppage messages make adjustments and maintain operations by observing peripheral equipment.
8. Generates reports and distributes them to end-users.
9. By checking stock maintains supply inventory and determines inventory level.
10. Keeps information confidential and thus protects operations
11. Accomplish related results if required and thus contributes to the team effort.
12. Receives telephone calls, responds to email, and voice-mail from customers of the IT sector regarding computer-related problems.
13. Monitors, controls, and reacts to IT operations.
14. Solves malfunctions of computer systems
15. Maintains incident logs for computer systems
16. By answering questions and requests, solves user problems
Qualifications of A Computer Operator
The performance of the duties of a computer operator is not a matter of joke. This job needs specific qualifications which have been mentioned below. Qualifications of a job include educational qualifications, technical skills, previous job experience, and certifications. Additionally, recruiters check personality traits and soft skills before successful hiring.
Educational Qualification
2-year degree or associate degree in data processing technology or information systems.
1+ year experience in the data center
Experience in working in an IT environment
Technical Skills
Thorough knowledge of computer operation skills
Strong basic knowledge of computer functions
Ability to work efficiently with minimum supervision
Must have strong communication skills
Must follow instructions and directions
Analytical and problem-solving skills are necessary
Capable of troubleshooting computer problems
Must have time management skills to finish work on time
capable of adjusting with flexible and irregular working hours and occasional weekends
Should have a positive attitude
Must work well with clients and colleagues.
How To Write A Computer Operator Job Description?
A Computer Operator Job description starts with information about why a computer operator should work in your company. Here discuss company environments and culture where a computer operator will work.
A job description must contain the duties and responsibilities of a computer operator. If a candidate is looking for computer operator jobs in Delhi, he or she must know his roles and duties as a computer operator in the company. Next, a computer operator job description must include working hours and benefits. Here you need to discuss flexible working hours, working on the weekend, and benefits and perks your company is offering to the employers.
Then, the description must include the educational qualifications required and the technical skills needed.
Last but not the least, there should be mention of 'call to action'. Here you tell you how to apply for the job. How a candidate will apply-whether by clicking the apply button or filling an application or by email.
Conclusion
Thus the job responsibilities of a computer operator in a company can't be denied. To get a talented computer operator, the job description needs to be great.