5 Most In-Demand IT Jobs In 2018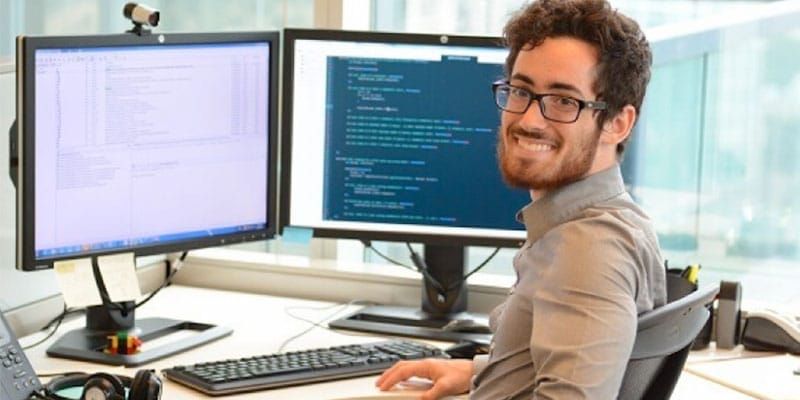 IT industry has always been luring people with its challenging and exciting career options, which offer a lot of money too. Moreover, with the increased reach of IT in every industry has created a bigger bundle of opportunity for aspiring candidates. In 2018, loads of vacancies in IT sector are expected to delight the candidates however knowing top 5 IT fields that IT recruitment agencies will target this year, would be a smart move. Let's have a look at 5 most In-Demand IT Jobs In 2018:
Data Scientists: With big data transforming and personalizing business approach in 2018, the demand for data scientists has skyrocketed. Without data scientists, no business would be able to gather and process the data for analyzing the customer behavior. They are dedicated to testing, working, and analyzing the data to determine how it can be used in the business's favor. They are the titans of the IT industry and can help businesses in identifying problems, creating solutions, and finding new opportunities.
Skills Required: Data science skills, analytical skills, communication skills, programming language like Python & Java, and applications like Tableau, SQL, etc., are imperative for becoming a data scientist.
Blockchain Experts: Blockchain is the hottest thing in the tech world. With the security of cryptocurrency and bitcoin, blockchain proved that this software will transform the digital assets in world financial systems. The demand for blockchain experts in different parts of the world has increased tremendously since bitcoin resurfaced as the investment currency in 2017. Not just the banking and financial sector, various other sectors like e-voting, patent industry etc., are also looking for blockchain experts. The businesses are consulting the IT placement consultants to fetch the best blockchain expert from the talent pool.
Skills Required:
Programming languages like C++, JavaScript, OOPs etc., knowledge of HTML and CSS, analytical skills, logical skills, and understanding of cryptography etc., are some skills required to become a blockchain expert.
Data & Cyber Security Administrator: Internet has penetrated into almost every aspect of our lives and all the essential information, from the personal details to the banking details, every piece of data is floating in the cyberspace. To secure this data from getting hacked, erased, misused, and tampered by cybercriminals, data security and cybersecurity administrators are highly demanded by all sizes of enterprises. These security administrators secure the data and information on the web by authorizing its access. They prevent cyber-attacks by securing systems using firewalls and encryption.
Skills Required:
Attention to details, complex problem solving, proactive thinking, strong programming skills, mathematical skills, engineering skills etc., are important to get started as a data or cybersecurity administrator.
AI Engineer: Artificial Intelligence and Machine Learning are the top IT trends and IT placement consultants are bombarded with queries about AI engineers. All verticals of businesses are in dire need for systems that can think for themselves and adapt and operate automatically. The IT recruitment agencies have agreed to a stark increase in demand for Artificial Intelligence engineers. Businesses are constantly looking for AI Engineers who can come up with much more evolved machine learning and take from a smart world of connected things and self-driving cars to a more technologically-advanced world.
Skills Required:
Programming languages like Python, C#, C++, and other frameworks, problem-solving skills, critical thinking, curious mind, etc., are some of the key skills that a person requires to become a successful AI engineer.
Cloud Architects: With the onset of the cloud technology, every business has essentially moved up to the cloud. Businesses adopting cloud computing strategies are using cloud application design, cloud management, cloud monitoring, and cloud adoption plan for efficient working and scaling of the business. They are increasing in need of cloud architects who can oversee the entire cloud computing strategy of the company.
Skills Required:
Deep understanding of cloud infrastructure, coding frameworks like Node, PHP, Python etc., knowledge of cloud solutions like AWS and Azure are some of the skills that a cloud architect should definitely have to become successful.
The information technology field has expanded multifold in the past few years. For those planning to make a successful career in the IT field, the aforementioned jobs are where one can find lucrative opportunities. These are the most in-demand IT jobs in 2018 and getting advanced knowledge in any of these fields can help you reign high in the field of infrastructure technology.
<font style="\&quot;font-size:" 16pt\"="">