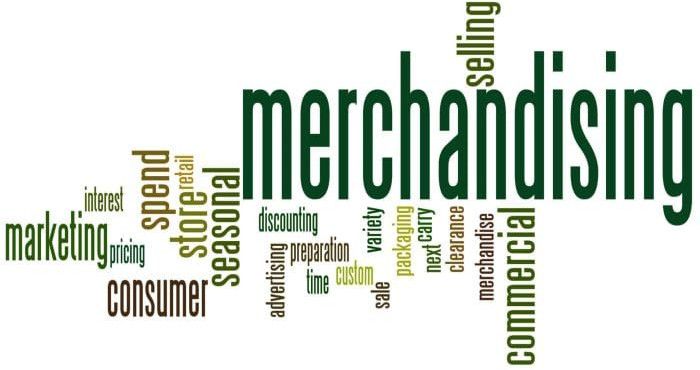 For many who don't know what merchandising is, let's start by defining it. Merchandising is the glamorous part of retail and resorted for promoting the sales of goods at retail level itself. The various activities involved are on-the-spot demonstration, shelf talkers, free samples etc. With the expanding retail market, the career scope in field has also increased. A later day merchandiser has to keep himself/herself updated with the latest news of the market, what customers like and which products are in demand.
Expanding Merchandising Market in India Over the years, Indian retail market in India has expanded in leaps and bounds in various industries such as food & grocery, apparel, furniture & furnishing, beauty, wellness & pharmacy, electronics etc. Along with the retail market industry, the merchandising market has also augmented and the reasons are given below:
Customers want to see the entire range of products before making the purchase decision. Everyone wants to crack a worthwhile deal.
Since there are many brands selling same products, increasing the visibility of the products have become imperative. Various companies hanker to give proper attention to the way products are arranged, so that the customers are easily able to see them.
Many Professionals in India Make into Merchandising Jobs: How?
There are several institutes and universities in India providing degree courses in fashion design / fashion technology. Anyone holding a degree in the same gets eligible to apply for a job in merchandising field, and since there are so many openings, one easily gets the job.
Many people have an inclination for designing, have good aesthetic sense and are also adept at incorporating creativity into technology. When there is so much scope in the field, many don't stop themselves from taking merchandising a full time career.
Some Tasks That a Person Holding Job in Merchandising Has to Perform:
Making visits to suppliers & manufacturers
Making an accurate analysis of sales information
Making price negotiations with suppliers
Placing order for goods
Initiating talks with various departments
Assisting advertising & promotion campaigns
Generating sales projections
Various Types of Merchandising Jobs in India
Retail Merchandising: Retail merchandising refers to increasing the profit of the retail store/ chain. This is done by making a thorough analysis of the inventory risks and opportunities. The person holding a job in retail merchandising is required to execute inventory allocation strategies.
Fashion Merchandising: The person working in fashion merchandising is capable of combining fashion sense with business acumen to generate results. He/She is required to study various buying trends and also perform coordinating tasks between various processes related to production and marketing. The other responsibilities involved in the job profile are product development, business planning, order completion and much more.
Visual Merchandising: The person holding a job in visual merchandising is somebody infused with many novel ideas and which he/she r epresents in creative presentations related to products / services. The objective is to draw consumers to retail stores, boutiques, exhibitions etc. The job is nice medley of interior design, fashion design, architecture, lighting and music.Hope this write-up provided you useful insights!