Tips for Getting Jobs Easily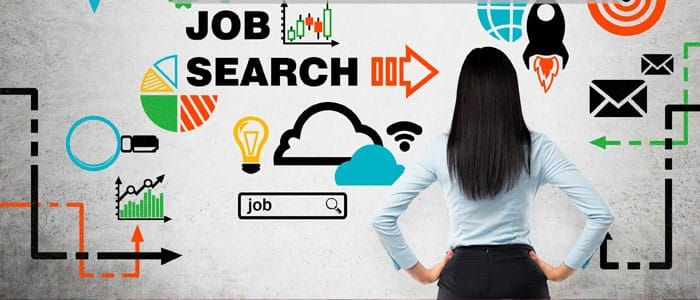 An occupation undertaking with regular employment and remuneration in return is known as a job. Nowadays searching for a good job has become quite difficult, but there are lots of jobs providing websites which makes your work easy. However, there are some tips and tricks which will help you to search for jobs easily and also get you in your dream workplace. For any graduate, it is a dream of getting placed at their desired company or firm. In this digital era, the presence of job websites can help you get access to your preferred job. Once you entered these job portals you have to follow the tips to get your dream job :
Profile Creation : Once you have entered the websites you have to create your profile providing your name, Email Id and create a password as any other mail creation. You can either log in through your existing Gmail account or Facebook account. On successful creation of profile through proper verification, you are now ready to upload your details so that recruiters may look at your details and contact you for an Interview.
Create a profile and Upload Resume : After the successful creation of Profile, your search job journey begins and all you have to do is upload your details such as Address, your Education qualifications, Professional qualifications, work experience. The most important thing to keep in mind while creating a job profile is to mention your skills which will help you bag your dream job. Then you have to upload your resume so that more details about your work and experience can be known to recruiters.
Search Jobs and get recommendations : After completing your profile creation and uploading necessary job details and resume, it's high time to search for jobs that will be provided to you automatically through the use of technology that will match your details. You can also search for jobs as per your preference and search for companies where you want to work for.
Apply for jobs : After finding jobs in your preferred company you need to send the application to the company so that they can consider whether or not you are a perfect fit for their company's job requirement. If you happen to fulfill their job requirements you will get a job interview call. It is only after the interview round that the company will hire you if they find that the candidate is the best fit for the company's job position.
You need to have a complete profile ready to use and keep applying to relevant jobs regularly so that you do not miss on great job opportunities. Having an updated profile will help you get better chances of getting selected for the right job as the recruiter will get a chance to see what new skills you have acquired during your learning process. With the above-mentioned tips getting a perfect job will become easy and hassle-free. These tips are easy to follow and help you save both time and money.