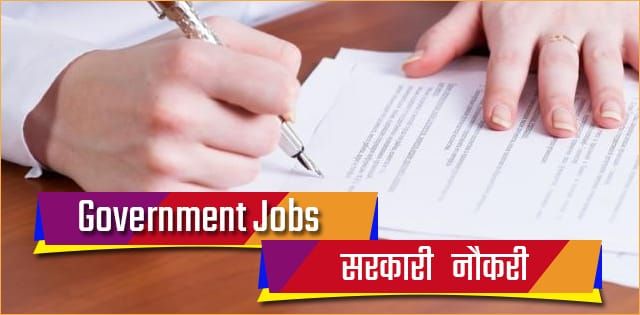 Government jobs are the choicest career of Indian job seekers. They prefer to get a job in railways, central govt, banks, and defence etc., to have a secured career. Govt jobs pay well and offer a lot of facilities for the employee. Free medical facilities, good salaries, pension and persistently raising DAs have made govt a favorite career choice for Indian job seekers. If you are also wondering how to get a Government Job, have a look at top 10 tips to qualify competitive exams to get govt jobs.
The first tip is to assess yourself well. Before hastily following the trend to apply for govt exams, you should do an introspection to understand your readiness for the government job. Read about the challenges of cracking govt and also about govt working so that you can take the right decision.
1. Once you are sure you want to get a govt job, the next step is to explore profiles and working of different govt jobs so that you can make the right choice. Like a person with excellent command over language but a weaker hold on maths may feel challenged in cracking bank PO exam and also face difficulty in adapting with work assigned.
2. Get registered on portals that provide updates about govt jobs. These portals are a great source to know various govt openings. To get timely updates on government jobs vacancies in India, you should register to a portal like PlacementIndia.Com.
3. You need to be clear with your choices but not with govt competitive exams. You should appear in all exams conducted by various govt exams like banking, SSC, railways, DSSB and other completive exams. It will help you to get a clearer idea of competition and good practice of appearing in govt exams.
4. Maintain a record of all the upcoming govt exams, last date of application for govt exams, exam dates etc. You can maintain it in a diary or you can keep a digital record on your mail as well.
5. Keep a set of photocopies for all your documents along with a good number of passport size photographs. This will be a boon in case you get a late update for a govt job and you need to apply in hurry.
6. Good command over current affairs is essential to qualify any and every govt exam. For this there are no shortcuts however apart from watching daily news, you can also download apps or subscribe to new portals, to get instant breaking news. This will simplify your access to important current affairs.
7. Get a fair idea of the syllabus and plan your study schedule accordingly. All the subjects should get a study schedule in accordance with your command on them.
8. Test your preparation at regular intervals. You can appear in online test series and mock tests to understand your strength and weaknesses.
9. Understand the proper way of filling answer sheet, otherwise, you may end up messing the exam even with good preparation.
10. Keep calm and do not panic while attempting questions. Once you have marked the answers, recheck whether each question is properly marked or not.
These are simple tips yet very effective in getting a govt job. We keep posting many insights to share tips, trick, and information to qualify govt exams. You can browse other blogs to get useful information about govt exams and ways to simplify your way to get one. Keep visiting this page for more such tips.