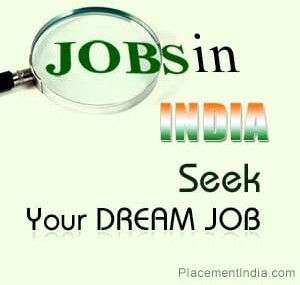 India is the world's second fastest growing economy. The robust growth rate ensures that the country offers myriad job opportunities to all and sundry. In fact, the country is currently facing an acute manpower crunch in various sectors. Some of these sectors include business process outsourcing (BPO), information technology, banking, insurance, medical & healthcare, hospitality & tourism etc. In addition to these, there are a plethora of government & military jobs to choose from as well.
Jobs are a plenty for skilled and qualified people in India. The country has witnessed unprecedented growth in recent years, which has opened up a whole new world of opportunities for the people. With the consistent inflow of the Foreign Direct Investment (FDI), owing to globalization, the economy has further opened up. India now has the distinction of creating jobs not only in India, but also across the world. Hence, the time is ripe for young job seekers to land their dream job in India.
Placement consultants and recruitment agencies have sprouted up in every nook and corner of the country and helped the people find the most suitable job. The recruitment agencies have provided the employers and employees alike, to interact and look for the best possible opportunities. Most of the well-known employers work in sync with the leading recruitment agencies, to look for appropriate talent. In addition, the recruitment agencies have made it easier for the prospective job seekers to find their dream job in India.
Jobs in India can be searched online as well. Most of the prominent organizations notify about the latest openings and other career opportunities available. Interested candidates can check online for latest openings in different organizations or upload their CV in one of the job portals, where the employers will assess the CV and call the suitable candidate. Hence, options galore for the young and talented who are looking forward to a bright and prosperous professional career.