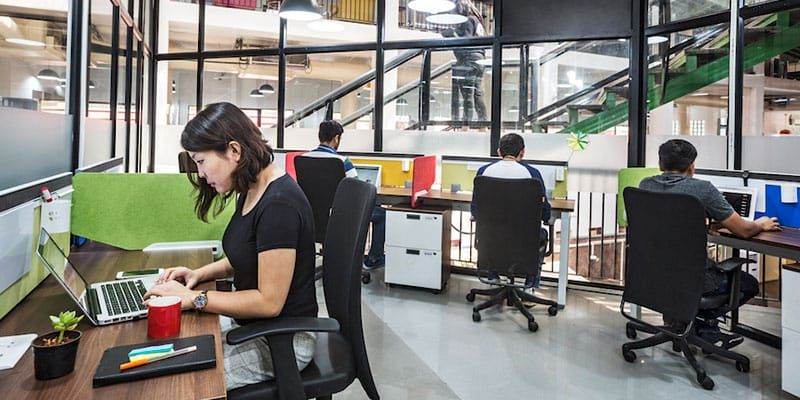 Gurgaon, officially known as Gurugram, is a prominent satellite city of Delhi National Capital Region. Located in Haryana, this city has witnessed a rapid growth and transformed from an agricultural wasteland to an urban agglomeration and IT hub. Today the city's skyline is roofed with skyscrapers occupied by the multinational companies and global corporations that found the area promising for setting up their base in India. The cyber hub in Gurgaon houses the corporate offices of some of the biggest multinational firms like Google, Nokia, Intel, HSBC etc. Not just that, more than 250 Fortune 500 companies like Home Depot, IBM, Citigroup, Whirlpool, and Philips 66 etc., have chosen Gurgaon as the ideal location for their corporate office. All this development has not just drastically changed the infrastructure of the city but also made it a thriving hub for employment opportunities, providing employment to hundreds and thousands of people.
The transformation of Gurgaon from an agricultural wasteland to a high-rise metropolis has indeed paved a way to better employment opportunities. People from all parts of the country, especially North India, are moving to this city in search of jobs. From the multinational firms and the Fortune 500 companies to small and medium-sized businesses, the job seekers are getting lucrative job packages owing to Gurgaon's thriving growth. Known as the IT hub of North India, Gurgaon is housing several IT and ITes Companies and generating hundreds of IT jobs in Gurgaon for the youth. Job seekers can always contact the job consultants in Gurgaon to get the details about the job openings in the top IT companies in the cyber hub or other parts of the city.
Apart from the IT and ITes, there are several manufacturing units in Gurgaon as well that are providing employment to a large working force. The setup of Maruti Suzuki manufacturing plant in the 1970s triggered further growth of manufacturing units and other companies like Nestle, HSIL Limited, HeidelbergCement India Ltd., Bharti Infratel Ltd., Panasonic India Pvt Ltd., and Samsung India Electronics Pvt Ltd., etc., also established their units here. These companies are also a great source of employment opportunities for the job seekers in Gurgaon and neighboring areas.
In addition to being a hub for employment opportunities, Gurgaon is also a thriving destination encouraging start-up culture in India. The city's corporate growth and development are inviting the entrepreneurs from all parts of the country to kick-start their start-up business here. These startups are opening new opportunities for the job seekers and luring them with better office culture and flexible working type.
Some Stats To Prove The Point
Gurgaon, a satellite city of Delhi, boasts of the third highest per capital income, even more than the country's capital Delhi. The per capital income for the city is INR 1,22,212. The per capital income of any city is the income per person and is calculated by dividing the domestic product of the city with the total population. Gurgaon is ranked third, with just Mumbai and Chandigarh leading ahead.
While the entire country suffered the consequences of demonetization and the growth rate dropped to as low as 7.1%, Gurgaon still managed to show a growth at the rate of 11%.
Gurgaon is one city in India where more than 59% of the professionals are getting a salary package between 3 lakhs and 10 lakhs. Those looking for jobs in Gurgaon can easily get a lucrative salary package ranging amid this same numbers. Those looking for jobs in any industry or profession in Gurgaon can easily get a good package in this thriving hub for employment opportunities.
According to a recent survey, the average salary of those working in Gurgaon is more than INR 7 lakhs per annum. This high salary package offered by the MNCs and IT companies in Gurgaon attract youth from the neighboring areas.
Gurgaon, with its cyber hub, multinational corporations, IT companies, malls, multiplexes, etc., is a great place to begin the professional life and take it to another level. This city is indeed a thriving hub for employment opportunities. Anyone looking for employment opportunities can consult the job consultants in Gurgaon to find a filtered list for job openings in Gurgaon.