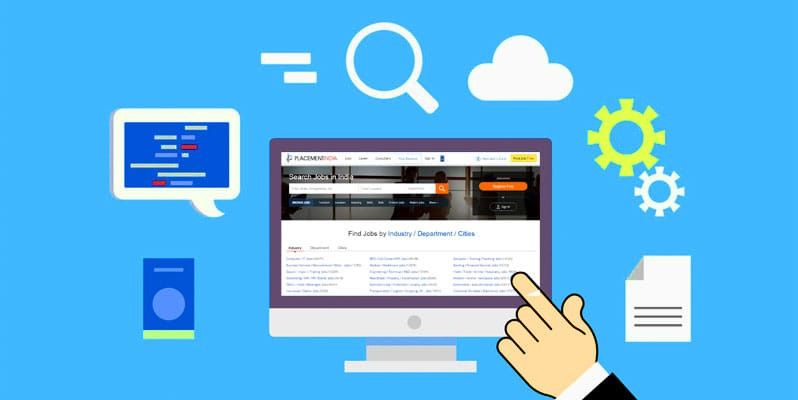 Searching for a job is a tough and exhausting thing to do. It doesn't matter whether you are experienced or a fresher, getting a good job is a difficult thing for all. This stress is because we do not know the right way to find a job. Though the right technique varies from one company to another, profile basis, and also the country you live in. You might think that the lockdown for COVID-19 is a very difficult and boring phase, though this can be the tome when you can pull up your sock and search for a job.

After interviewing a group of recruiting experts people found out some important ways to improve your search for jobs. Follow these when you are hunting for your dream job.
1. Create A Digital Profile -
In the digital world, you need a digital profile. Due to the current scenario of the lockdown, the headhunting is performed online. So you need to increase your digital presence. Choose the best job sites and upload all your work links along with your updated CV. Also, make sure that you add all the related keywords to your profile.
2. Become Optimistic -
Do not let news like layoffs or salary cuts deter you or demotivate you. In a recent study of Time Jobs, it is found that the remote jobs are expanding already and theses firms are taking the help of digital operations. It also states that the rise of remote jobs will still be there even after the lockdown is over. We can understand through this that the medium of jobs has changed. There is still a need for marketing profiles but the only change is that digital marketing is in demand more than anything else.
3. Get Recommendations -
It is no brainer to ask for recommendations but it matters if the recommendation comes from a credible person. In case if you have worked before in the marketing department get a recommendation from the boss or your head and their recommendation or words will matter and influence your job in the future.
4. Check Your Resume -
As an individual, you should be sure enough that your CV or resume is perfect. You should not provide a wrong phone number, email, or any incorrect detail as that can hamper your job search. This is a common mistake that people do nowadays therefore it is always better to recheck your documents before you sent it to the employers or recruiters.
5. Available As An Intern Or Voluntary Work -
While the market of the job is filled with candidates, the vacancies are limited and only a few get the chance. An open secret of the corporate companies is that these companies gladly welcome interns. So if you are a fresh introduce yourself as an intern than a job aspirant. Look for opportunities to impress the management and this will help you increase your chances of becoming a permanent employee.

Following these, you can get a better job in the future. Now job search all over India is very easy if you follow these steps wisely.