Consequences of Covid-19 on Employment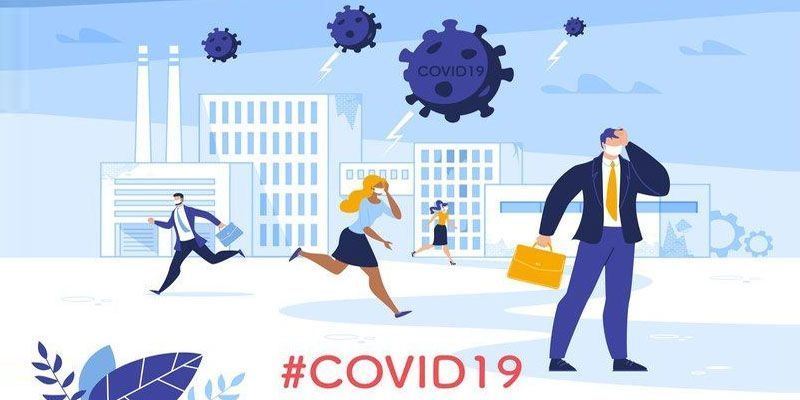 Covid-19 is not a new term for the youngster or elderly person. This covid-19 pandemic has severely impacted India in early April 2020. Everyone has seen scenarios like corona testing, containment zone, safe home, quarantine, mask, sanitiser, PPE kits, rushing of ambulances, etc. This covid-19 pandemic has impacted the severe lockdown of industries and offices. This covid-19 has impacted a lot of Jobs in India, businesses and other industries.
Migration of labourers
During the lockdown, the job loser labourers migrated to their villages with hungry children, women, and elderly family members. The migrating labourers were lucky to get any public transport used it. Millions of migrant labourers including their families took to the street for their villages. These labourers were facing unbearable pain for crossing over hundreds of kilometres on feet along with national highways. Police had restricted their entry into their village and kept them wherever they find the place.
Unemployment rate increased
This Covid-19 pandemic has not only migrated the labourers and employees to their native places but also many lost their jobs. During this pandemic, many people lost their jobs and many people have to face salary reductions. During this COVID 19 pandemic situation, day by day scaring distress of humankind were also seen.
However, the coronavirus compelled people to set up oxygen plants at various hospitals. Several patients have died due to a shortage of beds, medicines, PPE kits and oxygen. However, during this situation, the same flights from foreign countries were used for importing oxygen cylinders, ventilators, testing kits, PPEs, medicines and other vaccines.
This covid-19 has adverse impacts on daily life and led to an increase in prices of groceries and other daily needs. Several state government officers were compelled to lockdown during the pandemic. The retail prices of diesel and petrol rose during a pandemic, and this led to an increase in the prices of transportation and other raw materials.
India's unemployment rose during this pandemic, which is more than in previous years. However, this pandemic allowed Remote Working and new areas of technological fields rose during this situation. During the lockdown, severe restrictions were placed on the movement of citizens, and economic activities were restricted related to essential goods and services. Placement in India was stopped for many, and some gave new roles.
During this pandemic situation, the number of deaths rose to a level which is more than in previous years. However, with the second wave of covid-19, it gave people the to prepare for the worse condition adequately. However, import of life-saving devices and medicines were imported in quantities to fight against the second wave of covid-19. The covid-19 altered the landscape of the country's employment sector. However, among the various sectors, the aviation, hospitality and tourism industry was badly affected due to lockdown. Indians were forced to stay inside their home and employees were left from employment without pay. However, the healthcare and education industry saw a great impact from the lockdown.
It was estimated that 20 million people work in the tourism industry and many employees were hit worse. However, apart from this small restaurant and the hotel industry was badly hit. The Indian hospitality industry is $10 billion, and it is estimated to employ 35 million people. However, the nexus industry was the automobile industry that was badly hit by removing drivers.
Due to the pandemic situation, online grocery shopping and e-learning have increased, and offline shops have suffered a lot. It is also estimated that companies like Ola, Uber, Swiggy, Zomato, Flipkart and Amazon were the big players who were benefitted during this worst situation. Like a coin has two sides, as many lost their jobs and new roles were started to emerge due to remote working. However, new Jobs were created in the healthcare sector. Medical and healthcare industries saw the recovery of jobs in the second wave of the pandemic.
We can conclude that during lockdown e-learning industry rose to great heights. Despite the shutting of schools and colleges online classes and Edu-tech companies gained the most benefit during this pandemic. Byju turned out to be the second most world's company to gain the most during this worst situation. It was also observed that apart from edtech start-ups, e-commerce platforms, health care companies and electric mobility companies were the leading sectors to hire the employees most. So even after the worst situation, people lost their jobs, but after complete vaccination, all the sectors are coming back on track.