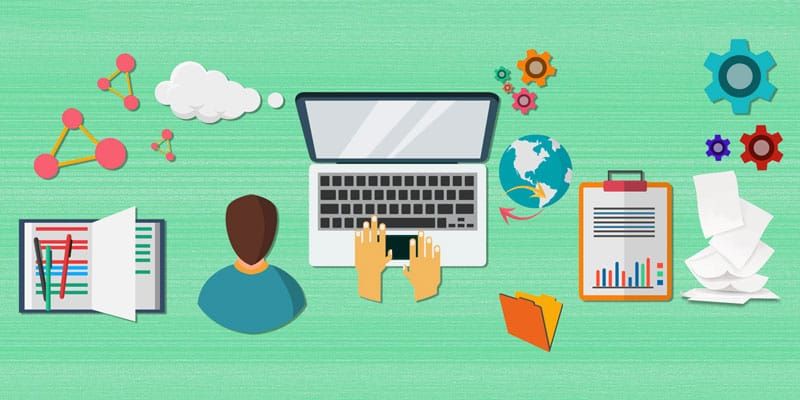 One of the best IT-job generators in India is Bangalore. Bangalore is creating thousands of jobs in IT-sector for experts and fresher. Nobody gets frustrated when they come to Bangalore having dreams to get a job in the IT sector in Bangalore. IT plays an important role in the city's total revenue. India has a pool of 2.5 million IT professionals. 35% of India's IT professionals get employed in IT companies. The highest IT-related exports take place in Bangalore. Other industries, which offer a number of job opportunities, are BPO, automobile, FMCG, etc. Indian start-up trends are booming in Bangalore. So, emerging companies in Bangalore are offering several job opportunities.
The IT industry of Bangalore provides plenty of online jobs as well for those, who wish to work from home. Data Entry Jobs in Bangalore are becoming very popular. You can easily find data entry jobs in the city if you want some extra money online taking advantage of the Internet. There are two types of data entry jobs depending on your skills and interest- Generic Data entry and High-End Data Entry.
Generic Data Entry Jobs
Generic data entry jobs are generated by big companies, which outsource these jobs for those who want to work sitting at home. The duty and responsibility of a data entry operator are to convert image files into word documents. You have to convert data from text files into excel document. The eligibility criteria are that you need to have typing speed and accuracy levels. Your typing speed must be 30 words per minute. The educational qualification for this job is 12th pass. Knowledge of MS Excel is a must. For generic data entry jobs, you don't need to give an interview. Big companies just ask your typing speed. After a discussion with HR over the phone, you can start your job.
High-End Data Entry
High-end data entry jobs are not common. As the hiring process for office jobs, high-end data entry operators are being hired by companies through live interviews. In this case, data entry operators work on specific kinds of data. For instance, professionals create an Excel file in a specific format with all the data entered. You need to know to apply formulas to complete the tasks. Thus, you can achieve specific results. In the case of a high-end data entry job, companies provide training to the hired candidates, who will work from home for the company. Thus, companies guide hired individuals everything related to the job.
Payment
Generally, online jobs namely high-end data entry jobs and generic data entry jobs give payments to the professionals on a weekly basis. However, there are provisions for monthly and fortnightly payment also. If you have a requirement for monthly payment, you can share your need with the company. The company will arrange this for you. If you have any requirement for fortnight payment, your payment will be transferred into your account fortnightly. Big companies are ready to arrange the payment process as per your need.
Conclusion
The different types of data entry jobs in Bangalore are form filling, formatting, basic typing, image to text, and product code typing. A data entry operator earns some extra money or may bear some expenses by doing this job. You will find most of the data entry jobs in the city. Online data entry jobs are the best options to earn money smartly. This job is smart because you don't need to have a high qualification for this job. You just need to have good typing speed and you must meet the time deadline. Bangalore offers huge data entry jobs not only for experts but also for fresher.