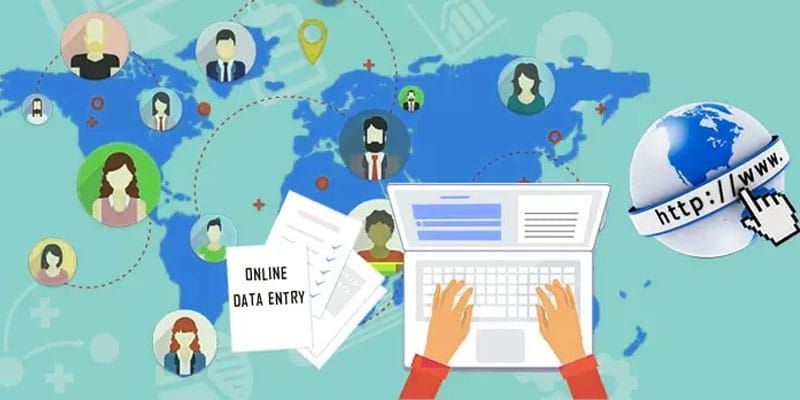 Data Entry plays an important role in business development. Data Entry is not a new profession but since the development of the business sector, data entry job has evolved. Online data entry job has become popular in recent years. A data entry professional needs to know the data entry job description as well as a few golden rules.
A happy and healthy business needs proper data to be maintained and analysed. It allows predicting future development of the business. Data analytics specialists give more critical feedback by analysing proper data.
Data entry is a part and parcel of running a successful business as it reduces cost, brings more money to the company, and leads to a happy, healthy, and prosperous business.
How to Achieve Success In Business?
The data changes with time and becomes outdated. Therefore, replace outdated data with new and modified data all the time. Regular checking your data is compulsory for avoiding inconsistencies and for removing false data. After completing these tasks, always keep a record of what you have done to manage your progress.
In this article, we will discuss what golden rules data entry professionals should follow while performing their duties.
Make A Data Entry Plan By Following Data Models :
Follow a particular model while entering all the data into your system. Then your data will be well-organized and uniform. This system will help the data entry operators to do their job in a systematic way. Make a data entry plan first. This data entry plan must include data models. The data that you enter into your system and the way you enter the data into your system should act in accordance with data models. The success of every organized business needs professionalism and uniformity.
Checking Your Entries :
While entering data into your system, be careful because wrong data entry into your system may lead to disastrous results in your system. Entering the wrong data is one of the worst activities for a data entry operator. So, thoroughly check your work every time whenever you enter any data.
Wrong data entry provides a wrong prediction and may corrupt the whole system. Don't worry, Microsoft Excel and SQL are some data entry systems that will help you to confirm your data. Don't hesitate to use such a tool that will make your work easier.
Validate Your Data :
After entering data into your system, don't forget to validate your data. Though this method is quite strict, yet some people prefer it for checking. Suppose you have made a mistake. There are some systems like Google Docs and Microsoft Excel that will offer you some tools to find out mistakes and correct them.
These tools not only make your job less challenging by finding mistakes and correcting it but also reduce the time you need to enter data into your system. Thus, these tools make the data entry process efficient and quick. You can use spreadsheets also but these are more confusing.
Data Storage :
Every data entry operator should keep in mind the proper storage of data. Suppose you are entering data into your system for hours and send it after pressing save. If you save the data in the wrong format, the file will not be able to load it. Wrong formatting will corrupt the file, waste your time, and set you back by quite a lot. Your formatting should be universal and readable on any platform.
Proper Management Of data :
If you work with spreadsheets, make your data organized. Proper management of data will help you to bring progress.
Good Communication & Software Skills :
A data entry operator must have good communication skills, software skills, and good typing speed. Be software savvy if you want to understand your job. As you are handling confidential information, you must know when to keep quiet.
(Read more : 5 Skills to Learn to Enhance Your Career as a Data Entry Operator)
Conclusion
Data entry jobs in Gurgaon are flourishing because here data entry operators follow these golden rules. Following these golden rules will not only make you an efficient and successful professional but also will help you to bring success in your business organization.