Bangalore: Heaven for Job Seekers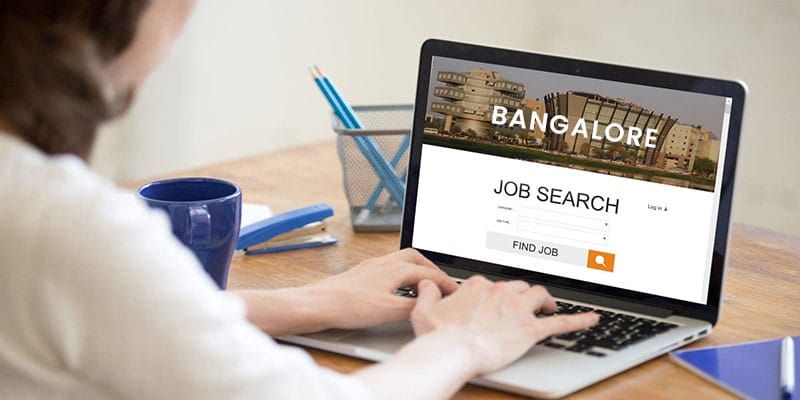 Bangalore, the capital of Karnataka is one of the rapidly growing metropolitan cities in India. Bangalore is considered as the 'Silicon Valley of India' Or the 'Garden City of India'. Well-known for its enthralling, palatial stylish lifestyle, nightlife, and year-round pleasant weather. It is the most preferable City for youths which is blessed with a tremendous climate, gardens, tech parks, natural lakes, brilliant infrastructures, architectural landmarks, robust start-ups, and enormous job opportunities.
Bangalore which is an IT hub has attained the topmost position for job opportunities over the years. It's the undeniable perfect destination for job seekers and people who are outlining to make a new life in a new race.
IT companies in Bangalore contribute massively to the economy of India which makes it the fourth largest productive metropolitan in the country. Not only in the IT space, but Bangalore has a huge presence of advertising agencies, manufacturing firms, interior decor firms, fashion boutiques, posh restaurants that provide an ample range of specialists.
Information Technology gives the highest paying jobs in the country and Bangalore is the highest paying city. IT sector is continuously attracting the attention of many people due to the boom in the technological sectors as programmers and developers are highly in demand. Job in Bangalore offers a number of worthwhile roles that pay well. A list of the most in-demand technological roles in Bangalore includes:
Interactive Media Programmers and developers
Digital Marketing Specialist
Front-end Engineer
Lead Generation Specialist
Computer Analysts and Consultants
Business Intelligence Analysts
Cloud Architects
Cloud Systems Engineers
IT Project Manager
Robotic Process Automation Consultant
Data Scientists
Developers (backend, JavaScript, web, software, mobile)
Software Engineers
Full-Stack Developers
Customer Success Specialists
Cyber Security Professionals
Bangalore, the IT capital of India has many tech parks and International Tech Park which is located in Whitefield is the oldest and largest tech park in the city which provides campus facilities to the big multinational companies. Other best tech parks are listed below-
Electronic City Tech Park
Bagmane Tech Park
Manyata Embassy Business Park
Ecospace Business Park
Embassy Tech Park
Embassy Golf Links Business Park
International Tech Park
Prestige Tech Park
Brigade Tech Park
Cessna Business Park
The city is bliss for job seekers as this city offers the highest paying jobs. It has around 67000 IT companies which include MNCs and startups in Bangalore are spread all over the city. Some of the leading areas where maximum IT companies in Bangalore are placed are listed below:
Electronic City
Whitefield
Domlur
Bannerghatta Road
Mysore Road
Koramangala
Traffic in Bangalore is the only drawback
The transport system in Bangalore is quite powerful. One of the most preferred plying options includes BMTC followed by auto-rickshaws, cabs/taxis by aggregators including Uber and Ola. Though transport is easily available the major issue in migrating to Bangalore is its immense traffic jam and inefficient parking system. If someone wants to reach areas such as Whitefield, HSR Layout or Marathahalli then they must get ready to spend at least one and a half hours in their vehicles.
(Read More : Bangalore A Promising Destination For Job Seekers )
Weekend Getaways
Karnataka is a mix of natural and man-made wonders. There are numerous amazing destinations that offer brisk getaways with thrilling experiences. Most of the places can be explored and reached from Bangalore in a short ride during the weekends. Some of the places are Mysore, Nandi Hills, Bandipur National Park, Coorg, etc.
Thus, it can be concluded that with the rapid rise in competition, every business entrepreneur wants to hire gems of the profession. At the same time, job seekers also want a dream job where they can sharpen their skills. There is no doubt that a job in Bangalore helps in building a career for freshers and as well as experienced professionals.